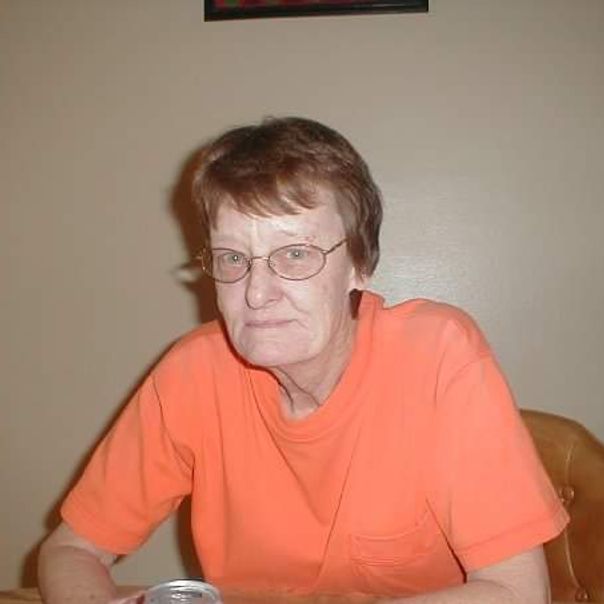 Georgia "Aunt Sis" Holcombe, 74
MARCH 6 1947 - NOVEMBER 18 2021
Georgia "Aunt Sis" Virl Holcombe, 74, passed away in Little Rock, Arkansas on November 18, 2021. She was born in Holly Grove, Arkansas on March 6, 1947, to the late Willie Mae Byers and Raymond Woodrow Holcombe. 
Georgia graduated from Holly Grove High School and from there she went on to further her education in the nursing field and received her License of Practical Nursing degree which she used to care for others over the next 40+ years. Over the years, Georgia cared for patients from Stuttgart to Little Rock.  She valued her time with everyone from home patients to those at Stuttgart Memorial Hospital, as well as Stuttgart Medical Clinic, St Vincent, UAMS, Crestpark Nursing Home, and beyond. On top of nursing, Georgia loved the outdoors. Most notably, she enjoyed catching bream and catfish while camping with her family around our great state. 
Georgia is preceded in death by her parents, Woodrow, and Willie Mae; older brother, Otto Leroy Adams; twin brother, George Raymond Holcombe; and one sister, Ora Mae Elder. She survived by her brother, Johnny (Alice) Adams; sister-in-law, Linda Holcombe; along with a host of cousins, nieces, nephews, and numerous other family and friends. 
There will be a visitation at Fowler Funeral Home, Brinkley on Monday, November 22nd from 6:00 pm – 8:00 pm. Graveside service will be at 10:00 am on Tuesday, November 23rd at Shady Grove Cemetery, Clarendon.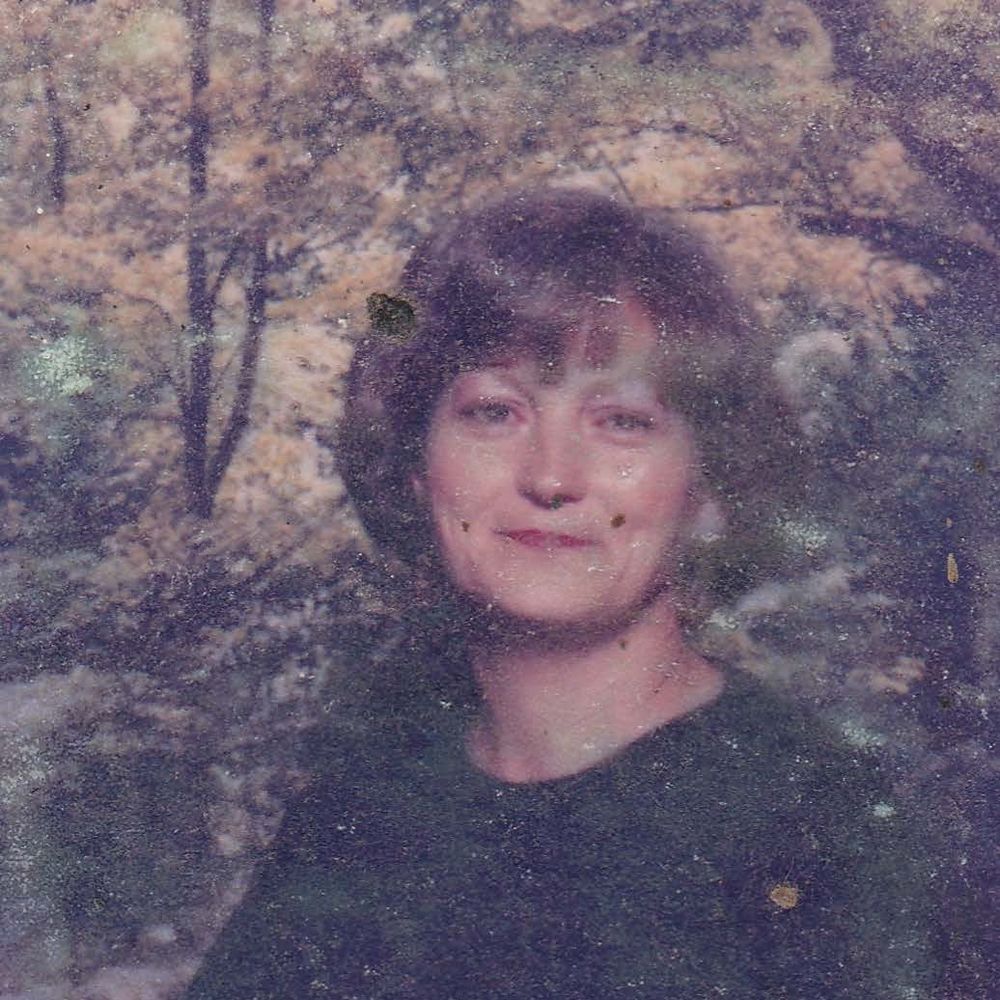 Shirley Rose Chism, 75
MAY 15 1948 - NOVEMBER 10 2021
Shirley Rose Leisure Chism, 75, passed away on November 10th, 2021. Shirley was born to the late Woodrow and Nora Bridges Leisure on May 15th, 1948, in Aubrey, Arkansas. She was of Pentecostal faith and attended the Gospel Lighthouse Church in Moro.
Shirley was a dedicated homemaker who loved shopping for clothes, jewelry, shoes, and especially make-up. She loved Avon and buying from any company that sent her catalogs in the mail. She also enjoyed working in the yard and gardening. Her favorite flowers were roses and cannas.
Shirley was preceded in death by her parents; one stepson, Billy Chism Jr.; one grandson, Tommy Layton; two brothers, Bobby, and Lloyd Leisure; and her sister, Polly Travis. Those remaining to cherish her memory are her husband of forty-three years Billy Chism; four sons, Larry Wayne Norton, Bobby Norton, Scotty Norton, and Paul Norton; one daughter Nancy Norton; one stepdaughter, Linda Miller; one stepson, Richard Chism; one brother, Woody Leisure; along with numerous other family and friends, including a host of grandchildren, great grandchildren, nieces, and nephews.
Shirley's graveside services will be Saturday, November 13th, 2021, at Oak Grove Cemetery in Moro, Arkansas at 1:00 pm.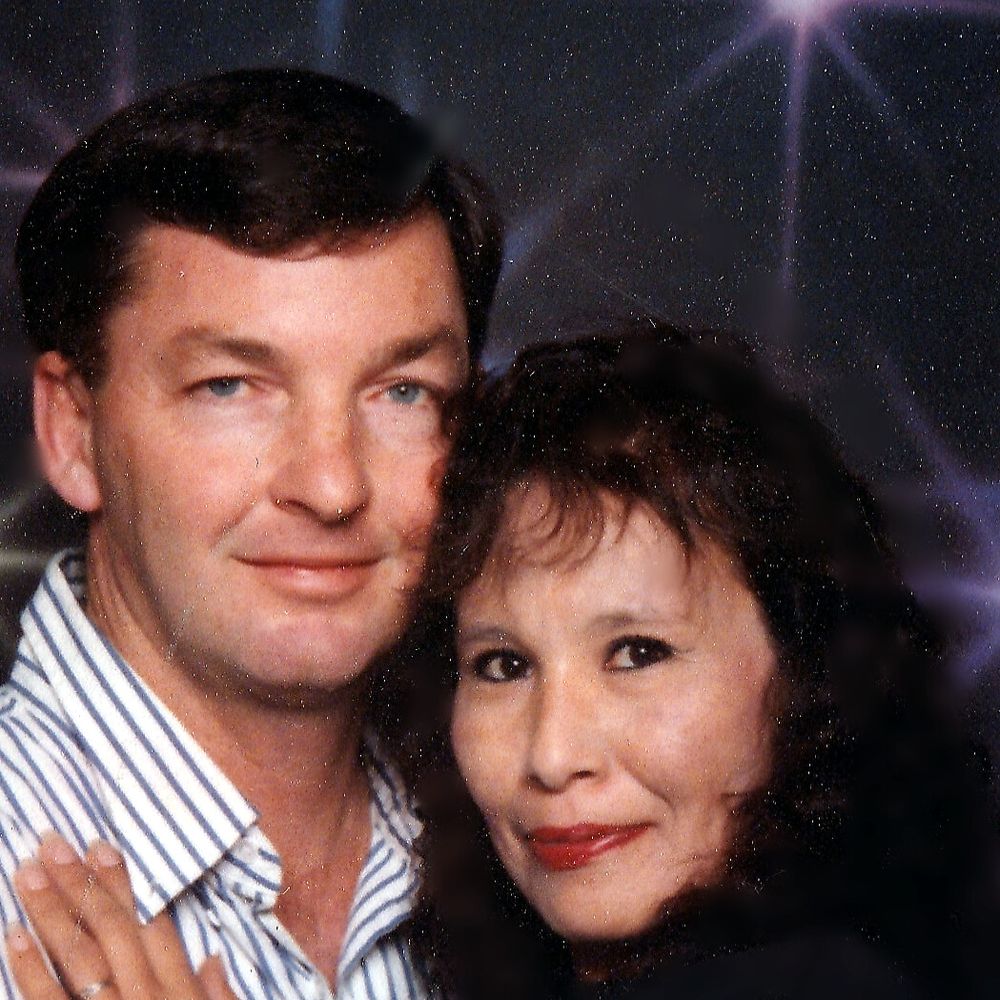 Ronald Lee London, 64
MARCH 28 1957 - OCTOBER 27 2021
Ronald Lee London,64, went to be with the Lord on October 27th, 2021. Ronald was born March 28th, 1957, in Alton, Illinois the son of the late James and Lois Murphy London. He was employed for the Helena Marine Service at the time of his passing. He was of Christian faith who read his bible daily.

Ronald loved watching old cartoons. His favorite ones were Bugs Bunny and Popeye. Ronald and his spouse of 30 years, Denise, loved adventure and the outdoors, including camping, hunting, fishing, riding his motorcycle, and riding his four-wheeler in the woods. He loved his numerous, well-kept dogs and working on his family and friends' cars.Those left to cherish his memory are his wife Denise; two sons, Larry (Tammy) Romero of Brinkley. Vito (Brandy) Romero of Victoria, Texas; six daughters, LeeAnne London of Hot Springs, Rebbecca (Michael) Schou of Judsonia, Megan (Joey Tilley) London of Hot Springs, Lesley London of Hot Springs, Sylvia Hesselbien of Ihlen, Minnesota, and Valerie (Brandon) Terrell of Hot Springs; two brothers, Steve (Sherry) London of Tyronza, and Mark (Lissa) Monroe; two sisters, Judy (Doug) Reynolds of Rich, and Sandra (Carlon) Henry of Sheridan; several grandchildren and great grandchildren along with a host of other family and friends.
Memorial service will be Sunday, October 31st at 11:00 am with visitation one hour prior at Fowler Funeral Home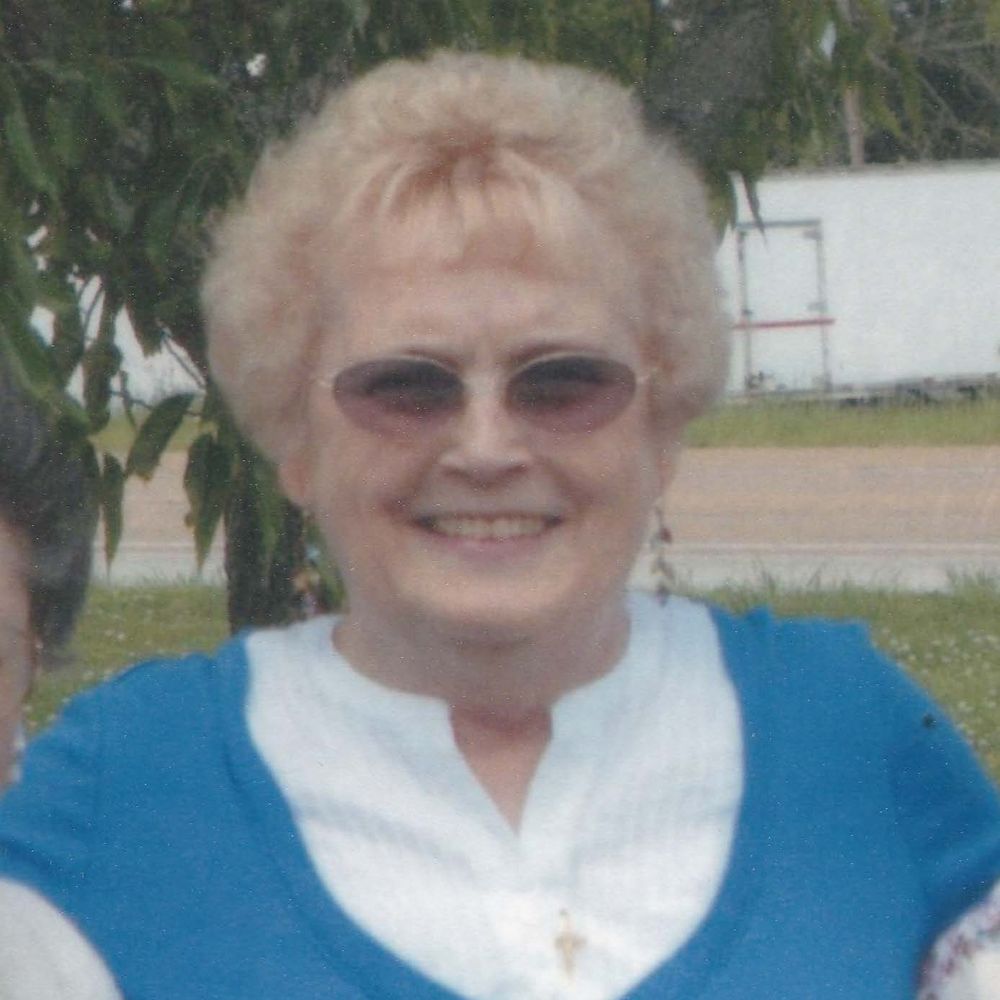 Ruby Rozelle Medford Lujan, 79
DECEMBER 8 1941 - OCTOBER 7 2021
Ruby Rozelle Medford Lujan passed away peacefully on October 7, 2021. She was born December 8, 1941 in Brinkley, Arkansas. She was the second of eight children born to Ruth and E.B. Medford, Jr. Ruby was baptized and confirmed al Our Savior Lutheran Church at an early age. Ruby attended schools in Brinkley and graduated in 1959. Three months later, she left Arkansas and moved to California to be married. Her then husband, was in the military and they spent eleven years living up and down the West Coast, Japan, Virginia and Oklahoma. While stationed in Japan, two children were adopted. Ruby and her two children, Kimberley and Lee, settled permanently in California in 1970. Throughout her lifetime, Ruby was usually involved in accounting. She spent 31 years in her final job with lmmerso Enterprises before retiring in January 2006. In March 1987, Ruby married Paul Lujan. Ruby loved traveling and she and Paul took many trips including Hawaii and Mexico. They both loved going to Lake Tahoe each year. They were married for 20 years when her beloved husband passed away. Ruby loved to work in her yard, care for her fruit trees and playing bingo at the Senior Club. She did volunteer work for the senior center in Buena Park, CA. She was elected treasurer of the Senior Social Club in January 20 IO and served for six years. Ruby is survived by her two children, Kimberley and Lee Cowans and her stepdaughter Paula Fling. She is also survived by Bud Geisler (brother in-law) William and Linda Medford, Shirley Medford (sister in-law), Allen and Clara, Medford, Lonnie and Betty Medford, Patricia Flake and Lloyd Lujan (brother in-law) and many nieces, nephews and great nieces and great-nephews.  She w,1s preceded in death by her parents E.B. Jr. and Ruth Medford, by her beloved husband Paul, Carol Jean and Eula Mae sisters and brother Richard and stepson, Michael.  She leaves behind her best friend and neighbor, Lonna Johnson. After Paul passed, she and Lonna spent many hours vacationing together. Ruby also enjoyed many trips with the wonderful Ana Ruiz.
Funeral Serivce will be at Fowler Funeral Home at 10:00 am on Saturday, October 30th with vistiation one hour prior.  Burial to follow at Upper Cemtery, Brinkley.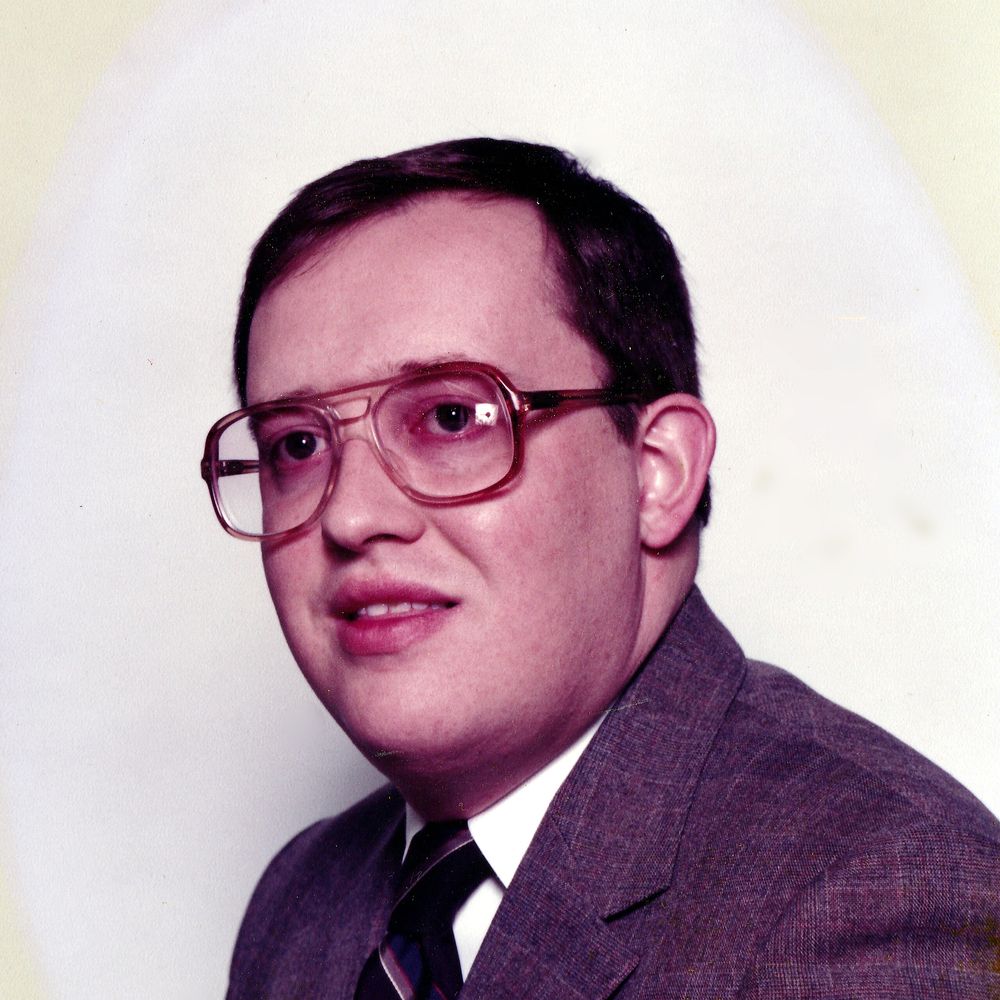 Troy Dale Shirey, 61
December 15 1959 - September 24 2021
Troy Dale Shirey, of Brinkley, passed away on September 24th, 2021, at the age of 61 at Woodruff County Health Center in McCrory. He was born to Alfred E. Shirey and Gloria F. Lloyd on December 15th, 1959, in Little Rock. Troy was a graduate of Parkview High School in Little Rock and Arkansas State University in Jonesboro with degrees in Business Administration and Accounting. After graduation, he served as manager of Fowler Funeral Home in Cotton Plant and later, as a substitute teach for Brinkley Public Schools and other schools in the area. He was a faithful member of Brinkley First Baptist Church where he served as a Deacon and Sunday School teacher for the Christian Soldier's class.
Troy is preceded in death by his father, Al Shirey; his grandparents, Elize Troy and Lois Fowler, and Clarence and Ollie Mae Ballard; uncles, Coday Fowler and Elize Troy Fowler, Jr.; aunt, Dorothy Mills, and stepfather, Billy Lloyd.
Survivors include his mother, Gloria Lloyd; aunt, Zoe Fowler; uncle, Dr. C.E. Ballard; stepbrothers, George Shirey and Peter Shirey; along with a host of extended family and friends.
Funeral services will he at 10:00 am Monday, September 27th, 2021, at First Baptist Church in Brinkley with Rev. Jim McDaniel and Rev. John Graves officiating. Visitation will be at 9:00 am. Burial will be at Oaklawn Cemetery in Brinkley.  Memorials may be given to First Baptist Church of Brinkley.
GLEN FRANKLYN SHERMAN, 87
AUGUST 18 1934 - SEPTEMBER 19 2021
Glen Franklyn Sherman, 87, passed away on September 19th, 2021, in Conway, Arkansas.  He was born in Neillsville, Wisconsin on August 18th, 1934, to the late Meriel Sherman and Lena Schafer Sherman. Glen was known as the "TV Repairman of Brinkley".  He was a generous and loyal man who had a great sense of humor. He loved his family and nature, especially fishing.  Glen had a green thumb and could grow any seed into bountiful plants and flowers, from irises to walnut trees, and tomatoes
Glen is preceded in death by his parents; along with spouse, Vacelee Derrick Sherman; two sons, Buddy (Geneva) Sherman, and Bruce (Sandra) Sherman; two brothers, Meriel Sherman Jr, and Wilbur Luchterhand; and two sisters, Ella May Krulatz, and Gertrude Sherman.  Glen is survived by a large family including two sons, Billy Joe (Judy Faye) Sherman, and Butch Sherman; one daughter, Lucy (Robert) Fitts; 11 grandsons, Rusty Petty, Marty (Tina) Petty, Chris (Della) Petty, Billy Joe (Deanna) Sherman, William (Ana) Sherman, Daniel (Shelby) Sherman, Erick Sherman, Josh Sherman, Jonathan Sherman, Jonathan (Stephanie) Floyd, Preston Fitts; four granddaughters, Mary Beth (Wesley) Howton, Laurel (Jake) Hale, Katherine Fitts, and Tiffany (Eric) Bryant; 30 great-grandchildren, and a host of other family and friends.
Memorial Service will be held at the First Assembly of God Church, Brinkley on Friday, September 24th at 2:00 pm with visitation one hour prior.  Interment to follow at Pleasant Valley Cemetery, Brinkley. 
Johnny Ray Morrow, 81, of MOnroe