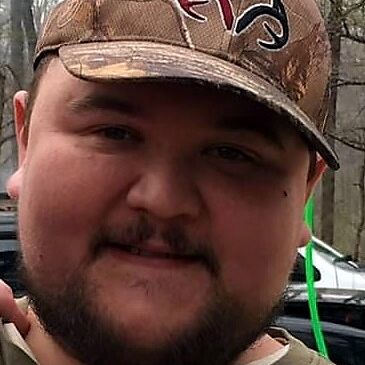 MARC AARON FLOWERS, 35
JUNE 26 1986 - MAY 21 2022
Marc Flowers, 35, went to rest on the 21st of May 2022. He was born on 26st of June 1986. He was preceded in death by his grandparents Johnny Ray and Phyllis Morrow, his Aunt Lissa, his papaw Bob and Grand momma Maxine Salley, his grand momma Ethel and his close friend and brother Shane Gracey. He leaves behind his mother Angela and step father Albert Tatum, his father Gerry Flowers, his sisters Jessica Flowers and Jenny Flowers, his wife Tiffany Flowers; step children Lawrence Davis, Adalynn and Johnny Cardwell and his grand babies Robyn Rose and Xavier Ray. He had countless friends who became like family. "You never said I'm leaving, You never said goodbye, You were gone before we knew it, And God knows why, In life I loved you dearly, In death I love you still, In my heart I hold a place that only you could fill. It broke my heart to lose you. But you didn't go alone. A part of me went with you, The day God took you home." Love Aunt Sharon. We thank you all for joining us, not in mourning him in death but in a celebration of life!  Graveside service at Oak Grove Cemetery, Moro at noon. Visitation from 10:00 - 11:00 am on Tuesday, May 24th at Fowler Funeral Home, Brinkley.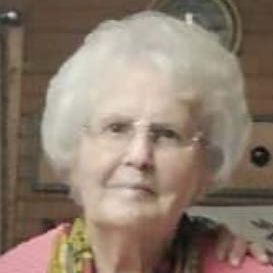 MINNIE "JEAN" SIMPSON, 91
OCTOBER 10 1930 - MAY 9 2022
Minnie "Jean" Simpson went home to be with her Lord on May 9, 2022. Jean was born on October 10th, 1930 to the late Ann Martin Burrow and George Dewey Burrow in Clarendon, Arkansas. Jean grew up in the Alendale area as one of 11 children, and the youngest of the six girls. On July 30th, 1950 she married Donald Bateman Simpson.They were married for sixty-nine years until his passing on December 25th, 2019.  They are once again together for eternity.  To this marriage two sons were born, Larry Don and Travis. Jean was a farmer's wife, raising her two boys, she loved to work in her flower beds, go fishing , and her weekly trips to the beauty shop to visit with the girls. She loved spending time with her many grandchildren. Jean also worked at a local family owned grocery store, along with being the manager of two local motels in Brinkley before retiring. Jean was preceded in death by her parents, sisters Zelma, Juanita, Joann, Georgetta and Ruth; brothers  Elmer,  Frank, Robert (Bob), Leonard.  Those left to cherish her memory are her sons Larry Don Simpson of Beebe, Travis (Kim) Simpson of Pine Bluff; brother Donald Burrow, grandsons Britt Simpson of Beebe, Bryan (Denna) Simpson of Palestine, Zach Simpson of Grady, and Donald (Jordan) Simpson of Helena; eight great grandchildren, eight great-great grandchildren and a host of family and friends.
Visitation will be Saturday May 14th, 2022 at Broadmoor Baptist Church at 10.00 to 12.00. with services at 1.00 PM under the direction of Fowler Funeral Home.  Burial will follow at Choctaw Cemetery.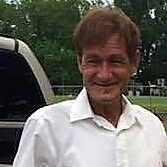 JIMMY LINDERMAN, 70
JULY 27 1951 - MAY 9 2022
Jimmy Charles Linderman, 70, passed away on May 9th, 2022.  He was born in Des Arc, Arkansas on July 27th, 1951, to the late Henry Clay Linderman and Lena Louis Bobblett Linderman. Jimmy was a proud joint owner of Linderman Roofing, and it was well known in the community that he took immense pride in his work. Striving to continue his family's legacy in the roofing industry was one of the most important aspects of Jimmy's life. When not working, Jimmy could be found at home with a cold Bud Light in his hand surrounded by his large family and many friends. No one rained on Jimmy's parade because you either participated in his love and enjoyment of life, or you did not get the opportunity to spend time with him.  Without fail, Jimmy would either have Westerns or sports playing on the television. As a huge fan of the Arkansas Razorbacks, he would tune in to the basketball and football teams.  His favorite sport to watch was any game of football, it did not have to be the Razorbacks for him to enjoy the competition on the grid-iron. Along with his parents, Jimmy is preceded in death by one brother, CJ Linderman, and two sisters, Louise Bennett, and Nail Stith. Those remaining to cherish his memory are two sons, Jimmy Charles "Hot Rod" (Brandy) Linderman Jr, and Jason (Courtney Dobson) Yarbrough; one daughter, Tammy (Brian) Troy; two brothers, Billy Linderman, and Johnny Paul Dobson; one sister, Linda Bollinger; eight grandchildren, Jalin Carnett, Alexis Shannon, Kalie Linderman, Dillian Linderman, Nathan Linderman, Cyphress Grace Yarbrough, and Nathan Yarbrough; two great grandchildren, Cami Hurley, and Nehemiah "Myah" Linderman; along with a host of other family and friends. Jimmy's memorial service will be held at Fowler Funeral Home on May 13th at 2:00 pm with visitation one hour prior.  
Tribute video pending.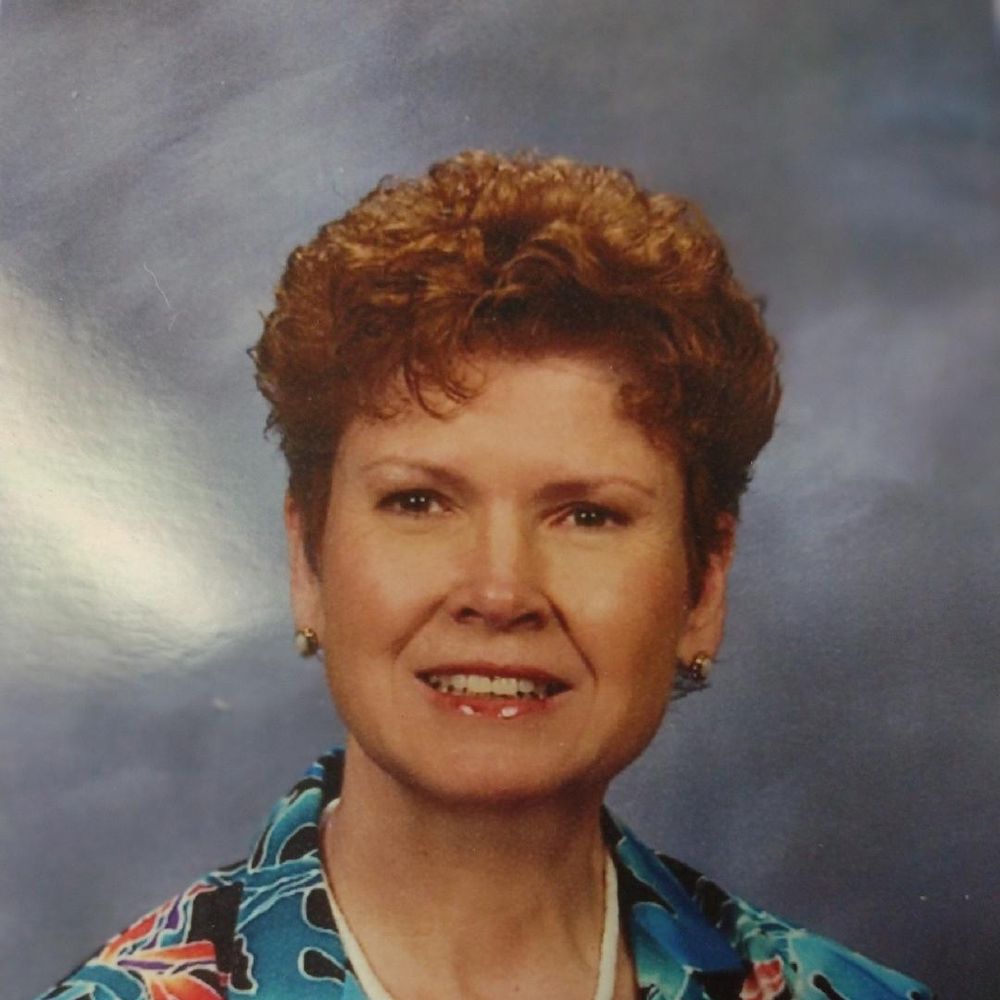 STELLA COWAN, 74
JANUARY 18 1948 - APRIL 24 2022
Stella Cowan,74, passed away on April 24th, 2022, in Mount Vernon, Illinois. She was born on January 18, 1948, in Cotton Plant, Arkansas. She graduated from high school in Cotton Plant and the University of Central Arkansas with a Bachelor of Science Degree in Education. She was married to George Cowan of Mount Vernon for 20 years and taught in Ina Grade School in Ina, Illinois for 21 years. She and George traveled extensively in Europe. Stella also loved Hawaii very much and everything about the Hawaiian culture.  The last 20 years she traveled to Hawaii several times; she was a supporter and volunteer worker counseling unwed mothers at Angel Care.  She was also a volunteer for the Lutheran Services Thrift Store. She was a born again Christian and a member of Park Avenue Baptist Church in Mount Vernon. She served as a member of the Beautification, Outreach, and Welcoming Committees.  Stella was preceded in death by her mother and father, John L Gore and Bertha Mae Gore of Cotton Plant, Arkansas; and her husband, George Cowan; and her two brothers, Lloyd Felix Gore, and Robby Norris Gore Sr. both of Little Rock, Arkansas. She is survived by two brothers, Russell Tony (Betty) Gore, and Dr. Ronald (Betsy) Gore; one sister-in-law, Lloyd's wife, Catherine; along with 10 nieces and nephews, along with a host of other family and friends.  Stella's graveside service will be at Cotton Plant Cemetery on May 11th at 11:00 am with visitation one hour prior.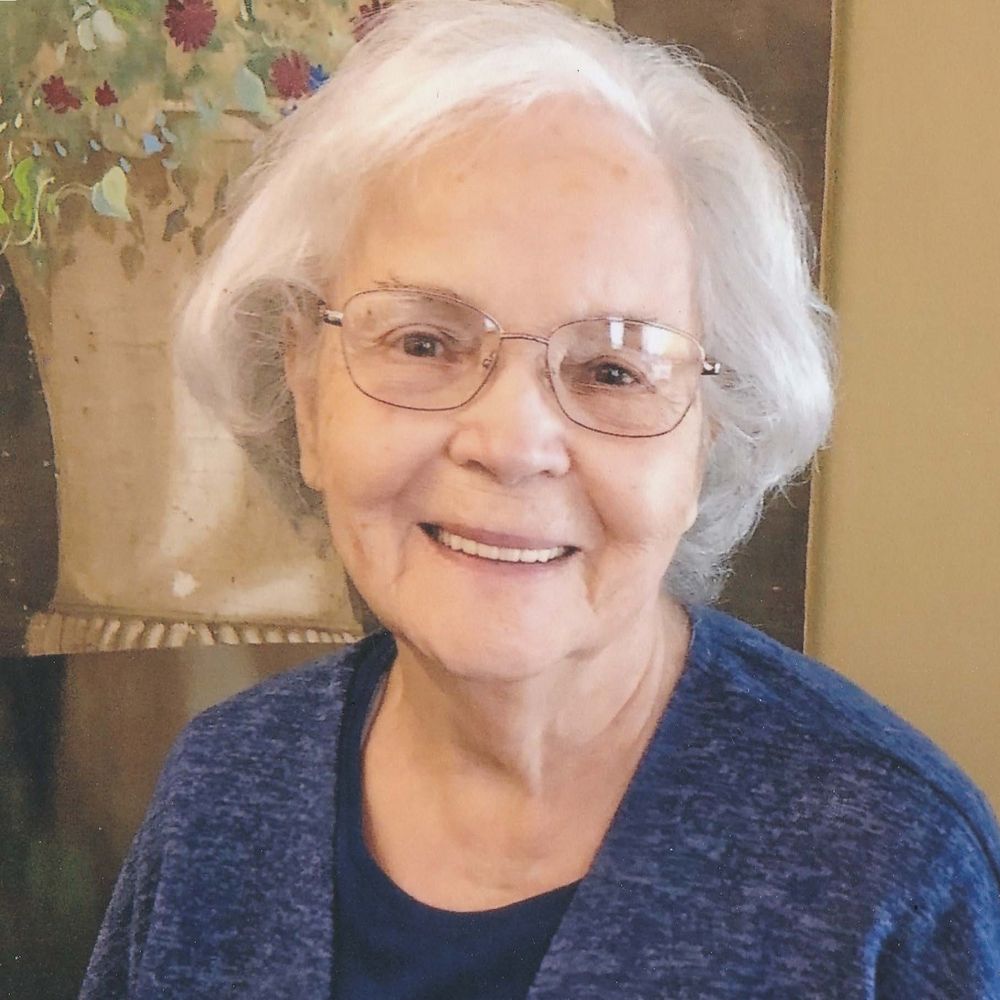 LOU ILA BRUCE CARPENTER, 90
MAY 31 1931 - APRIL 27 2022
Lou Ila Bruce Carpenter, 90, passed away on April 27th, 2022.  She was born on May 31st, 1931, to the late James Ernie Mollette and Nancy Pasley Mollette.  Lou was a homemaker who loved and enjoyed taking care of her large family.  She was a member of the Assembly of God Church in Des Arc. Preceding in death are her parents, along with three late spouses, Ed Bruce, Othel Oliver, and John Carpenter; two daughters, Patsy Bruce Weatherly, and Judy Bruce; one granddaughter, Shana Greenwood; and one brother, Robert Mollette.  Lou Ila was blessed with a large family. Those remaining to cherish her memory, four daughters, Sue Burgess-Cauley (Kevin) Cauley, Louise (Wayne) Arledge, Sandy (Fred) Holloway, Debbie (Carlos) Williams; two sons, Ed (Linda) Bruce, and Mike Bruce; stepdaughter Patsy Oliver Johnson (Condary) Johnson; 13 grandchildren; 22 great-grandchildren; one great-great-grandson; along with a host of other family and friends. Her funeral service will be held at 2:00 pm on Saturday, April 30th at Gospel Mission Church in Des Arc officiated by Pastor Treyson Burgess. Visitation will be from 1:00 pm – 2:00 pm.  Burial to follow at Lakeside Cemetery, Des Arc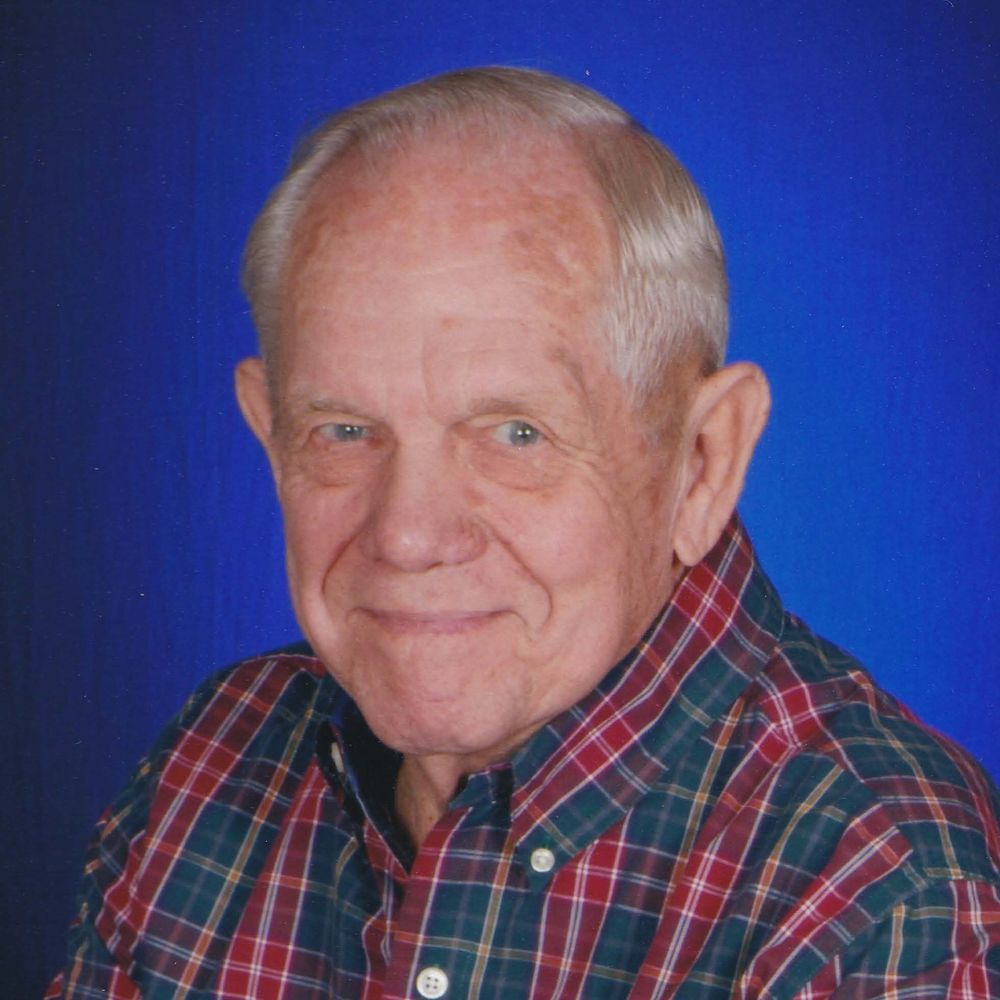 RAYMOND DOYLE ALLUSP, 91
APRIL 9 1931 - ARPIL 10 2022
Raymond Doyle Allsup, 91, went home to be with the Lord on April 10th, 2022. He was born on April 9th,1931 to the late Walter and Martha Rowland Allsup in Cabot, Arkansas. Ray loved the Lord, and his church family of Biscoe Baptist Church, and his family. He loved the outdoors, hunting, fishing, making his own ammo and target shooting. He also loved working the ground for his garden. Ray retired from Quincy Soybean Company on May 11, 1995. Ray was preceded in death by his wife of 70 years Geraldine Prince Allsup; and his parents. He is survived by his son, Steve (Sandra) Allsup of Monticello; sister Linda (Marion) Hall of Conway; brothers-in-law, W.O. (Patsy) Prince; Jack (Carolyn) Prince of Brasfield; sisters-in-law, Mary Virginia Prince, Rosie White, Carolyn Gurley Prince of Brasfield, and Lucille Prince of Hazen; along with many nieces and nephews. Graveside services will be at 1:00 PM Thursday, April 14th at Biscoe Cemetery. Family request memorials be made to St. Jude's Hospital.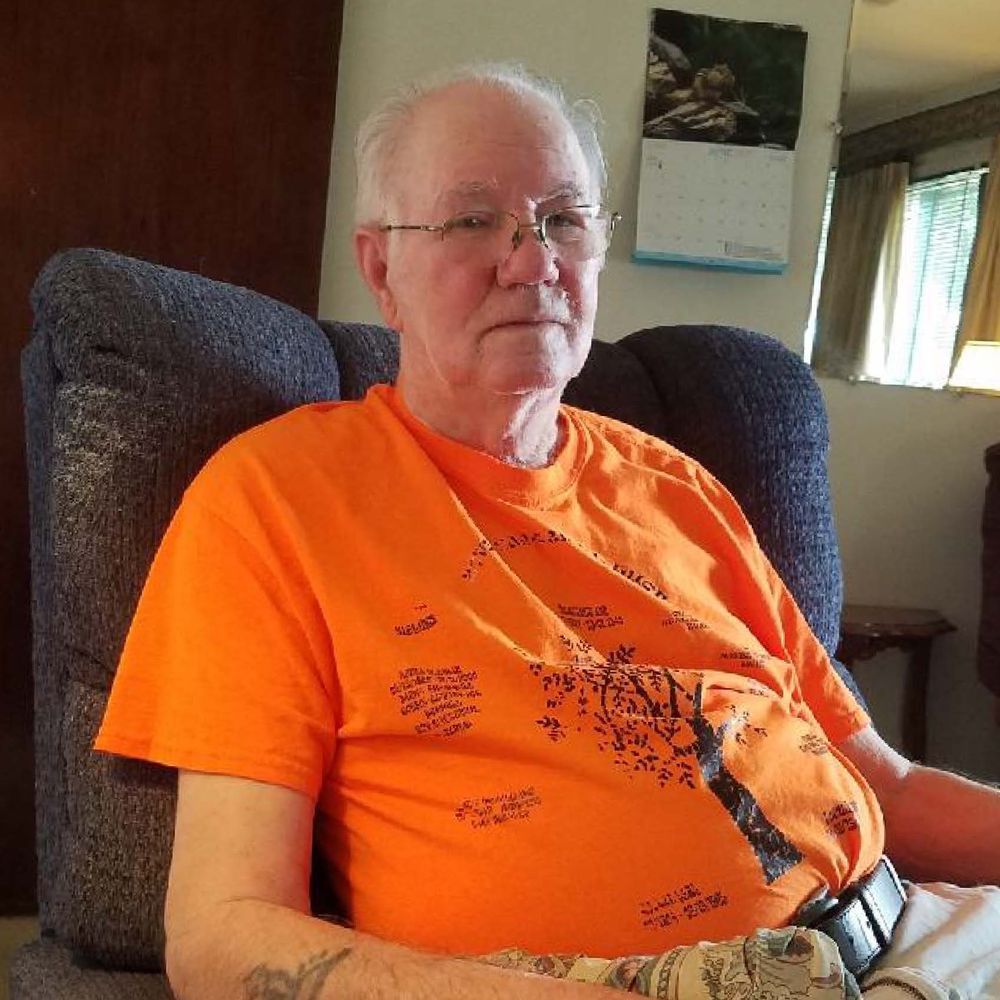 BOBBY NEAL SCALLORN, 87
JANUARY 11 1935 - MARCH 28 2022
Bobby Neal Scallorn, 87, passed away on March 28, 2022.  He was born on January 11, 1935, in Sardis, Mississippi to the late Robert E. Scallorn and Lucille Long Scallorn.  From August of 1954 through his honorable discharge in August of 1958, Bobby bravely served our country in the Air Force. He also worked for over twenty years at Metal-Vent manufacturing.  Upon his retirement to Holly Grove, he and his spouse of 37 years, Mary Lou Scallorn, enjoyed spending time traveling the country. They liked to visit Branson, Missouri along with the penny slots at Gold Strike Casino.  If not on the road with Mary, he would be found relaxing at home and enjoying being in the outdoors.  Bobby is preceded in death by his parents, Robert and Lucille; three brothers, Earl, Charles, and Donnie Scallorn; and his sister, Agnes Scallorn. Those remaining to cherish his memory are his spouse, Mary; son, Neil (Teresa) Scallorn; three stepsons, Roger (Melinda) Bennett, Jerry Bennett, Randy (Linda) Bennett; one stepdaughter, Bonnie (Jerry) Varner; and two grandchildren, Evan and Abby Scallorn.  Graveside services will be held at Upper Cemetery, Brinkley on Tuesday, March 29th at 2:00 pm.
Johnny Ray Morrow, 81, of MOnroe