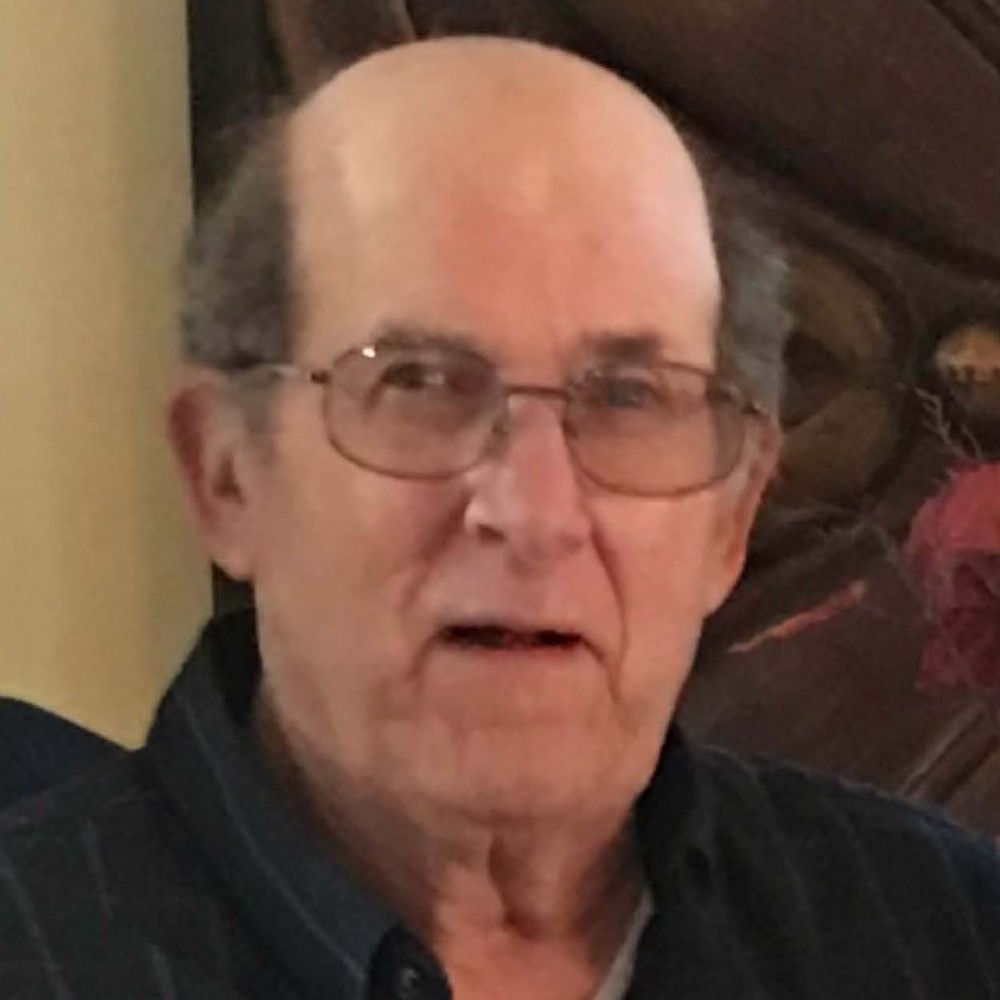 CHARLES WILLIAM HARTSELL, 79
SEPTEMBER 20 1943 - MARCH 25 2023
Charles William Hartsell, 79, passed away on March 25th, 2023, at the Veterans Hospital in Little Rock, Arkansas. He was born in Chicago, Illinois on September 20th, 1943, to the late William Hartsell, and Thelma Calvert Hartsell. In 1948, Charles' family moved to Holly Grove. After he graduated from Holly Grove High School, he enlisted and joined the United States Navy and married Barbara Jo Hackelton on April 26th, 1964, and they spent almost 59 years together.   Charles gave his life to his Lord and Savior during a Revival at Roe Missionary Baptist Church in June of 1965 and surrendered to the ministry.   He would go on to pastor and serve in many churches holding many offices throughout several states.  He was a faithful member of Harmony Missionary Baptist Church for over forty years where he served as Children's Church Pastor for 29 years as it was his passion to reach the lost for Christ while they were still young.  Charles enjoyed spending time with his wife and two daughters, Gail, and Rita, on Arkansas lakes and rivers fishing for anything that would take the bait.  He also enjoyed hunting various wild game with friends and family when the opportunities arose. When Brother Charles wasn't serving God or spending time with family and friends he was an avid Tennessee Volunteer and Miami Dolphins fan. Brother Hartsell wants to continue to Minister to the living and urges all to accept Jesus and looks forward to meeting them in Heaven. Those remaining to cherish his memory are wife, Barbara , two daughters, Gail (Gary) Snider, of Ellisville MS and Rita (Mark) Powell of Lonoke AR; one brother, John (Judy) Hartsell of Helena AR; four grandchildren, Taylor (Jeff) Burnett, of Long Beach MS Drew (Olivia) Snider of Rogers AR, Drake Powell, and Jacob Powell both of Lonoke AR; 1 great grandchild, Jett Andrew Snider and 1 great grandchild on-the-way; numerous cousins, nieces, and nephews, along with a host of other family and friends. Funeral Service will be held at 10:00 am on Tuesday, March 28th at Harmony Baptist Church, Stuttgart with visitation one-half hour prior.  Burial to follow at Macedonia Cemetery, Holly Grove. In lieu of flowers, please make a memorial donation to Samaritan's Purse Operation Christmas Child POB 3000 Boone NC 28607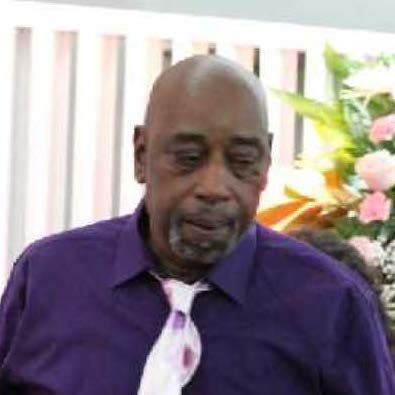 WALTER LEE STAR JR
DECEMBER 7 1968 - MARCH 8 2023
Walter Lee Star Jr., 54, was born on December 7, 1968, to the late Ernestine Russell and Walter Lee Star Sr. He was preceded in death by his grandmother and grandfather, Gracie and Isaac Russell; grandmother, Jewel Gilcrease; aunts, Pearl Lee Baker and Myrtle Clay; uncles Robert and Frank Russell. Walter was high spirited, funny, and always the life of the party. He made lots of memories with his loved ones. He had a huge heart and showed love everywhere he went. He leaves to cherish his memory, his Wife Marlene Barber of 21 years, his daughters, Jasmine Roddy of Cotton Plant, Keonna Star of Pine Bluff, Lazyria Davis of Fort Worth, TX; and his sons Torri Star of Little Rock, Zaeden Davis of Fort Worth Tx; sisters, Nanette (Sylvester) Shockley of Cotton Plant, Kimberly Star of Flint MI, Virginia Taylor of Minneapolis, MN, Rita Star and Maria Lara of North Little Rock, Janice Green of Cotton Plant; brothers, Harold Wayne Gilcrease of Little Rock, Adolph Star of Flint MI, and a host of nieces, nephews, cousins, aunts, uncles, and friends. Funeral Service will be at 2:00 pm Saturday March 18th at the Brinkley Convention Center with burial to follow at Memorial Gardens Cemetery, Brinkley.  Walter's wake will be at Fowler Funeral Home on Friday March 17th from 5:00 pm - 7:00 pm.
                    Acknowledgements
We the family of Walter Lee Star would like to thank everyone who showed care for our loved one. All the thoughts, prayers, food, flowers, etc are greatly appreciated. May God bless each of you.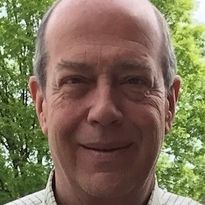 William "Bill" Michael Miller, 70
March 2 1953 - March 4 2023
William "Bill" Miller, 70, passed away peacefully at his home in Little Rock, Arkansas on Saturday, March 4th, 2023. Bill was born to B.O. Miller and Lorine Lett Miller in Brinkley, Arkansas on March 2, 1953. He graduated from Arkansas State University with an accounting degree where he pursued banking in Little Rock and then later changed careers to selling insurance for Farmers up until retirement. He loved traveling to the beach in Destin, Florida each year in the fall and spending time at Oaklawn with buddies watching the pony's run in the spring.  His greatest joy was his 4 grandchildren, Lindsey, Scottie, Miller and Rileigh. He loved shopping for their newest wardrobe and spending time with them before his illness. He is survived by his brother, David Miller of Forrest City; mother of his daughters, Marilyn Miller of Little Rock; son, Michael Miller of Alexander; older daughter, Michelle Nichols (Larry) of Little Rock; and younger daughter, Laura Geurin (Scott) of Little Rock. A private family memorial will be held this summer in Destin, Florida.
Rex Franklin Graves, 81, passed away in Jonesboro, Arkansas on February 28th, 2023. He was born in Little Rock, Arkansas to the late Frank and Bessie Graves on August 20th 1941. Rex was a longtime resident of the Springs of Brinkley, formerly Cla-Cliff Nursing Home. His graveside services will be held at 1:00 pm on Monday, March 6th at Oaklawn Cemetery in Brinkley under the direction of Fowler Funeral Home.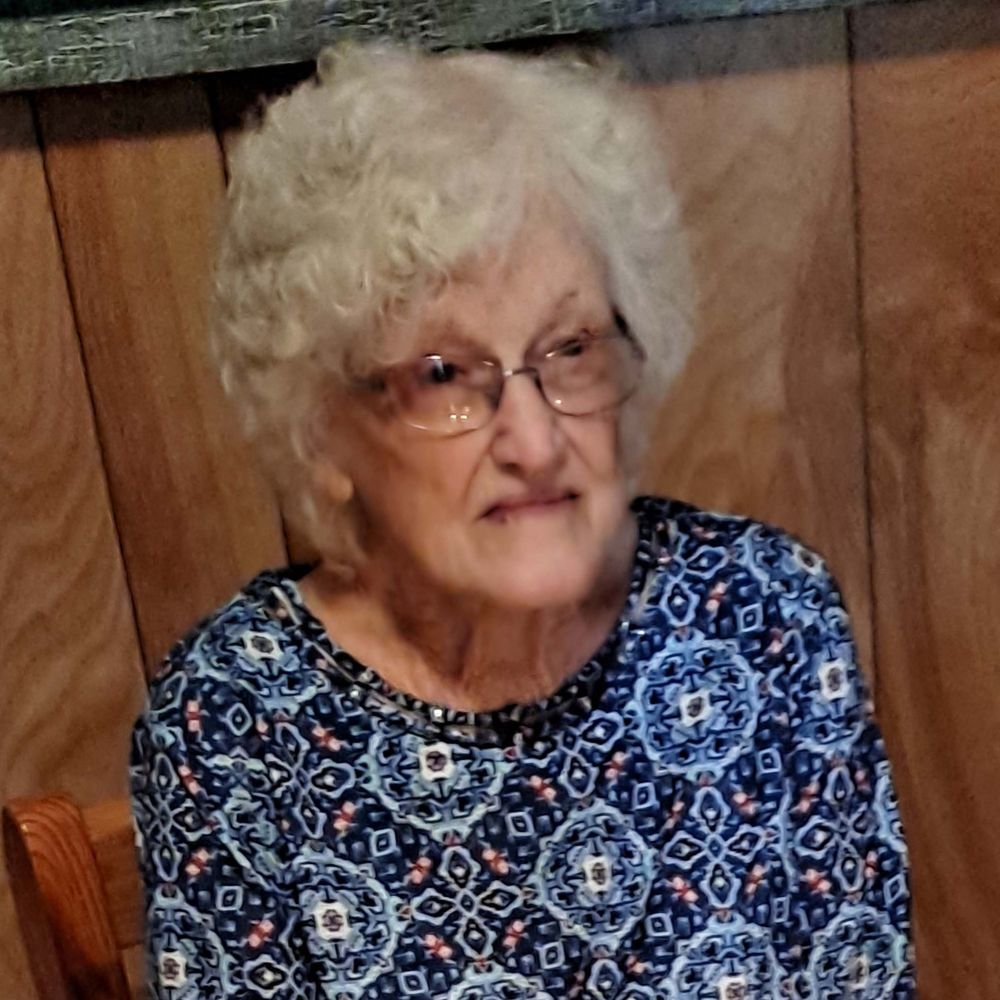 MARY AGNUS ROLAND, 94
OCTOBER 12 1928 - FEBRUARY 11 2023
Mary Agnus Roland, 94, passed away in Carlisle, Arkansas on February 11th, 2023.  She was born in Memphis, Tennessee to the late Robert E. Harris and Viola Edwards Harris on October 12th, 1928. Mary's family were crop sharers in Northeast Arkansas until their move to the small community of Bethlehem near Clarendon.  She met her first husband, James Britton, at a diner in the local bus stop where she worked. They were married in 1946 until his death in 1960.  It just so happened that in 1968, while working her shift at a local restaurant, she met her second husband, Bill Roland.  They would be married until his death in 1987. Throughout the years, Mary enjoyed her children, grandchildren, and great grandchildren. She was blessed with a large family and a loving congregation at Broadmoor Baptist Church.  She liked to sing Hymnals and crochet blankets. Along with this, she was a frequent library goer who enjoyed reading most any type of books, but mostly mysteries. Mary is preceded in death by her parents, Robert and Viola; spouses, James, and Bill; son, Ronnie James Britton; brothers, Jessie Harris, Walter Harris, and Robert Harris; and sisters, Virginia Harris, Idell Sieckman, and Erma Baldridge.  Those remaining to cherish her memory are son, Gary Britton; daughters, Mary Louise Britton, Hilda (Benny) Rawlison, Zelda (Connie) Willhite, and Freda (Jimmy) Green; grandchildren, Bobby Swift, Mike Swift, Brittney Griggs, Crystal Moffett, and Wesley Moffett; 10 great grandchildren, Alona Griggs, Kurt Griggs, Sarah Swift, Rachel Swift, Kalie Linderman, Jordan Walker, Braylon Walker, Tabitha Walker, Ethan Moffett, and Branson Moffett; three great-great grandchildren, DeTrez Broadway Jr., Olivia Broadway, and Camie Hurley; along with a host of other family and friends. Funeral service will be held at Broadmoor Baptist Church on Wednesday, February 15th, at 2:00 pm with visitation one hour prior. Burial to follow at Oaklawn Cemetery.  In lieu of flowers, please make donations to Broadmoor Baptist Church.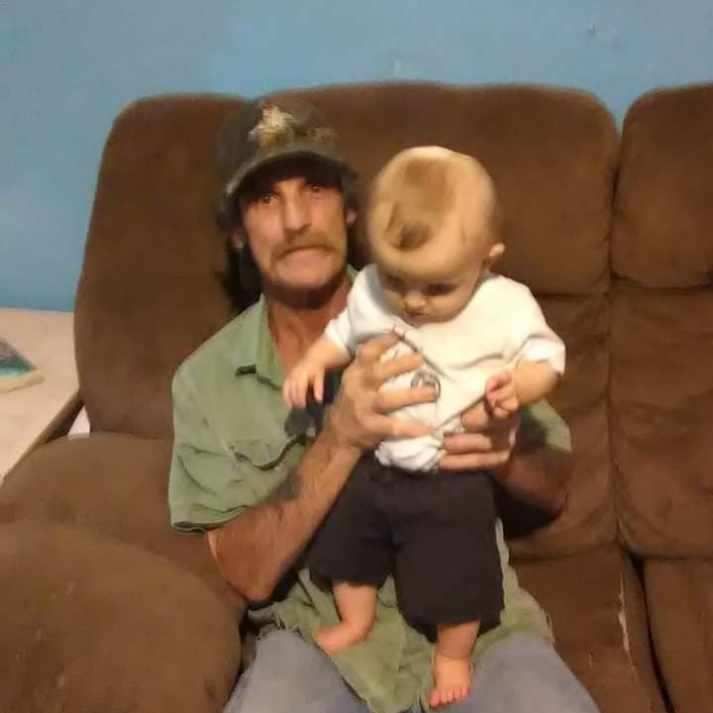 TOMMY RILEY, 62
JUNE 12 1960 - JANUARY 17 2023
Tommy Dewayne Riley, 62, passed away at his home in Brinkley, Arkansas on January 17th, 2023. He was born in Bakersfield, California on June 12th, 1960 to the late Billy Riley and Norma Fleetwood. Tommy was a self employed handyman by trade who enjoyed NFL football, fishing and Classic Rock-N-Roll music. He loved his family and friends, who knew him for his artistic abilities. Those remaining to cherish his memory are his sons, Jonathan Riley, Cameron Maire, and Dewayne Riley; siblings, Richard Riley, Terri Riley, Sandy Riley and Pam Riley; his 15+ year companion, Stephanie Green; cousins, Larry Riley, and Bruce Riley; one aunt Debra Riley; grandchildren Camden Brewer, Steven McNeal, Stephanie Jo Mc Neal; and a host of other friends and family. Tommy was preceded in death by his parents, and one brother Richard Riley.  
In lieu of flowers, please donate to Tommy's Memorial Fund POB 785 Brinkley AR 72021.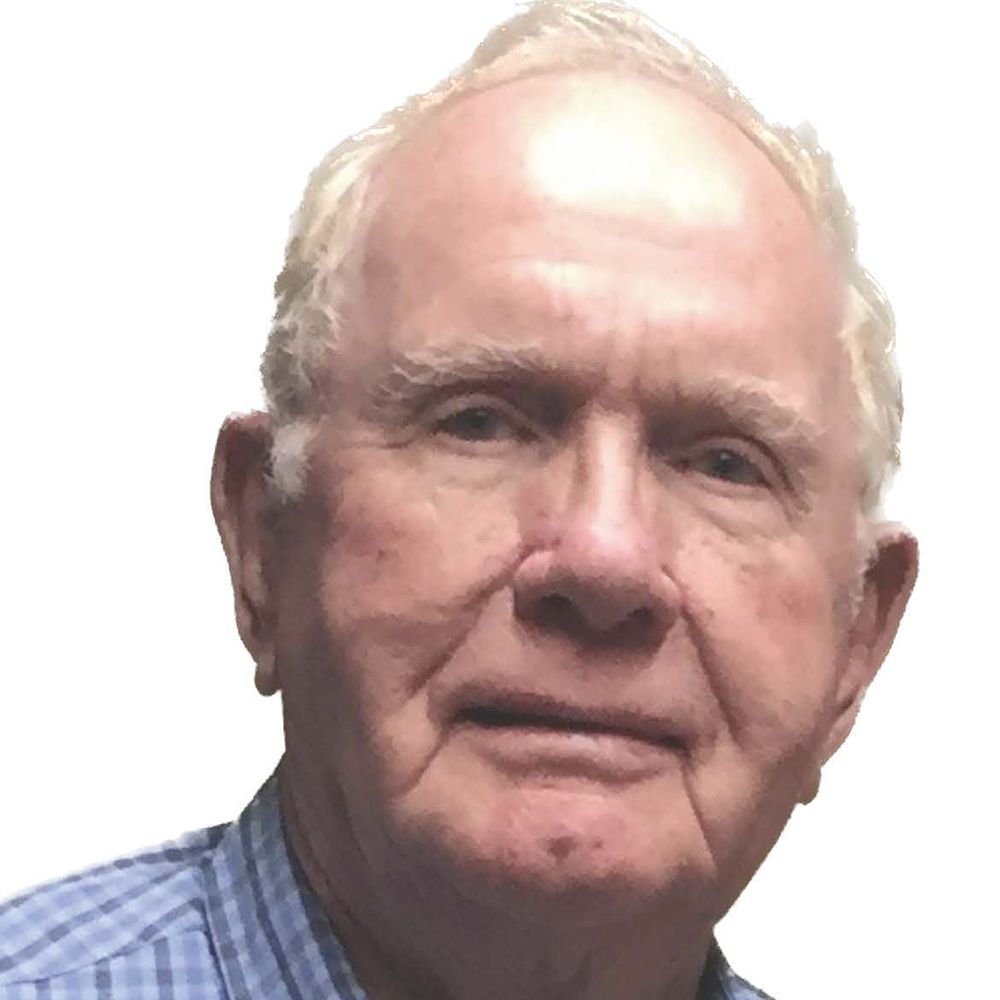 GENE ALTON HOBBS, 87
APRIL 25 1935 - JANUARY 6 2023
Gene Alton Hobbs, 87, passed away on January 6th, 2023.  He was born on April 25th, 1935, to the late Marion and Lula Hobbs.  After graduating from Hartford High School, Gene enrolled in ASTC, now UCA, in 1953.  Gene was a gifted athlete who obtained many distinctions and awards while in college, ranging from a 3-year letterman in football and basketball, and a 4-year letterman in track.  He set the school record in the 880-yard run, mile relay, and mile medley relay races, ran on 4 AIC track championships, 2-time champ in 880-yards and mile relay, and a 1-time mile medley relay champion. Gene was also a 2nd team, co-captain, All-AIC football player.  During his time at ASTC he coached Junior Varsity basketball and was on the track and field honor roll. Gene is a member of the UCA Letterman's Club, UCA Alumni Association, the UCA Sports Hall of Fame, and the Arkansas Track and Field Hall of Fame.  While Gene was a senior in college, he met the love of his life and future wife, Frances Davis.  Gene would go on to gain his master's degree.  Over the next thirty-two years, he would use his education and experience as an athlete to become a coach and a principal throughout Cabot, Bee Branch, Bryant, and Holly Grove.  It was in Holly Grove where he would be the principal for twenty-five years. After thirty-two years, Gene retired from education and began work for Pat Salmon & Sons driving the mail truck for more than two decades. Gene was also a proud Sunday School Teacher, song leader, and faithful Deacon at the former Holly Grove Missionary Baptist Church.  Gene was also a 'green-thumb' who enjoyed growing beautiful flowers and loved to grow vegetable gardens that were open for all to enjoy.   
Those preceded in Gene's death are his parents, Marion, and Lula; one son, Mark (Melissa) Hobbs; two brothers, Marion Jr., and Robert Hobbs; and three sisters, Geneva Salters, Hazel Moss, and his twin, Jane Glover.  Gene leaves behind spouse of 65 years, Frances Hobbs; daughter, Janine (Jim) Sain; three grandchildren, Michael (Brandi) Sain, Mallory (Jimmy) Adams, Rachel Hobbs; six great-grandchildren, Luke, Cole, Jake, and Allie Sain, Peyton, and Jamie Adams; along with a host of other family and friends.
His funeral service will be held at Fowler Funeral Home at 11:00 am on Tuesday, January 10th with visitation one hour prior. Burial to follow at Franks Cemetery, Holly Grove. Officiant is Bro. Rick Glover with Gene's grandson, Michael Sain providing the eulogy. In lieu of flowers, please make donations to the National Multiple Sclerosis Society. Active pallbearers are Andy Sain, John Henry Sain, Michael Sain, Jim Sain, Jimmy Adams, Carl Fannon.  Honorary pallbearers are the "Purple Circle" of UCA.  
James Dalton Bowen,67, of Clarendon passed away in Stuttgart on Tuesday, December 20, 2022. James was born on September 26,1955, in California to Joe Bowen and Ann Wilson. James was a self-employed roofer by trade. He was an avid hunter of Monroe County and the surrounding area, he also enjoyed fishing the White River while drinking cold Bush beer with his family and friends. James is preceded in death by his two brothers Billy Bowen and Scott (Phyliss) Bowen. He is survived by his son James (Megan) Bowen; three sisters, Hazel Donahue, Lisa (David) Parrish, Joanna (Randy) Prodouavich; two nephews, Scott Bowen Jr., and Allen Conner; three nieces, Mason (CeCe) Lindley, Samantha (Robert) Blue, Winnie (Brandon) Rainey; four grandchildren Bria Lasha, Kaylee Bowen, Haven Bowen, and River Bowen; along with a host of other family and friends. Cremation services by Brown Funeral Home, Clarendon.
Johnny Ray Morrow, 81, of MOnroe