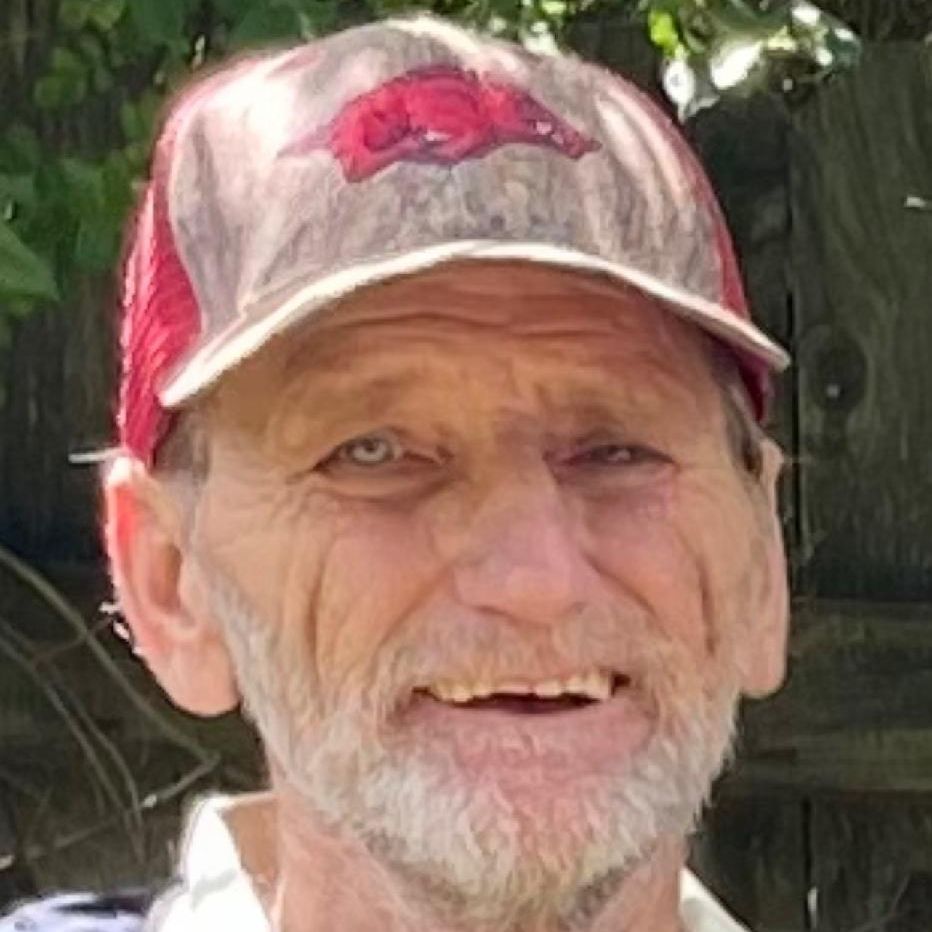 DAVID GLENN HICKS, 59
DECEMBER 14 1962 - NOVEMBER 22 2022
David Glenn Hicks, of Jonesboro, Arkansas was born on December 14, 1962, to the late J.W. Hicks, Jr., and Bobbie Jean Craig Hicks.  He departed this life on November 22, 2022, at St. Bernard's Hospital in Jonesboro, Arkansas. David graduated from Des Arc High School.  His occupation included being a jack of all trades and a master of none!  He lived in Carlisle, Arkansas throughout most of his life.  He confessed and accepted Jesus Christ as his Lord and Savior and was recently baptized at the County Line Church of Christ in Jonesboro, Arkansas under the leadership of Oliver Hindes.  He loved God, his family, and friends. David wanted everyone around him to be happy.  He would joke with others and tell very funny stories to put a smile on their face!  David's hobbies included telling stories from the past, playing the guitar, cooking for family members, and spending quality time with his loved ones.  David was extremely proud of his son Jacob, and thoroughly enjoyed spending time with his grandchildren. David was preceded in death by his parents, J.W. Hicks, Jr. and Bobbie Craig Hicks; his son, Little David Glenn Hicks, Jr., three sisters, Becky Hicks, Deborah "Debbie" Roberts, and Janice "Janet" Smith; two brothers, Douglas Hicks and Ronald "Ronnie" Hicks; one nephew, Timothy Jackson., one great niece, Jessica Inman, and one great nephew, Noah Jackson. David leaves to cherish his memories with the following survivors:  his partner in crime, Annette Hicks, one beloved son and daughter in law, Jacob Loran Hicks and Victoria Ashley Hicks, and four amazing grandchildren, Dinah Gathercole-Hicks, Callie Hicks, Jordan Hicks, Jaxson Hicks, all of Jonesboro, Arkansas; one sister: Donna Hale (Billy) of Branson, MO; one sister in law: Mary Hicks of Nashville, TN, and a host of aunts, uncles, nieces, nephews, great nieces, great nephews, cousins, and friends.
Luella Joy Rodgers, 83, passed away in Brinkley, Arkansas on November 13th, 2022.  She was born to the late John Henry Wilson and Velma Fryer Wilson on August 14th, 1939, in Rich, Arkansas.  Luella was a devoted member of Our Savior Lutheran Church in Rich until she went into the nursing home.  She was also a dedicated employee for thirty years at Sanyo in Forrest City as a television manufacturer.  She went to work in the rain, snow, or sunshine.  If inclement weather was forecasted, she planned to stay in a hotel to make it to her next shift on time.  Luella was an accomplished quilter who produced them as gifts to each of her family members. She also learned to grow tomatoes under the guidance of her mother-in-law, Beulah.  Luella immensely loved her grand and great-grandchildren.   She is preceded in death by her parents; spouse of forty-five years, Condred Rodgers; two sons, Tim Lawson, and Jeff Lawson; four brothers, Orville, Ray, Clyde, and Dayle Wilson; and two sisters, Ester Carter, and Beryl (Wesley) Climer.  Those remaining to cherish her memory are two sons, Roger Lawson (Evelyn Dixon), and David (Julie) Rodgers; two sisters, Deborah (Robert) Dobson, and Vonita Hollis; along with her four grandchildren and five great-grandchildren.  Graveside services will be at White Church Cemetery, Rich on Wednesday, November 16th at 2:00pm.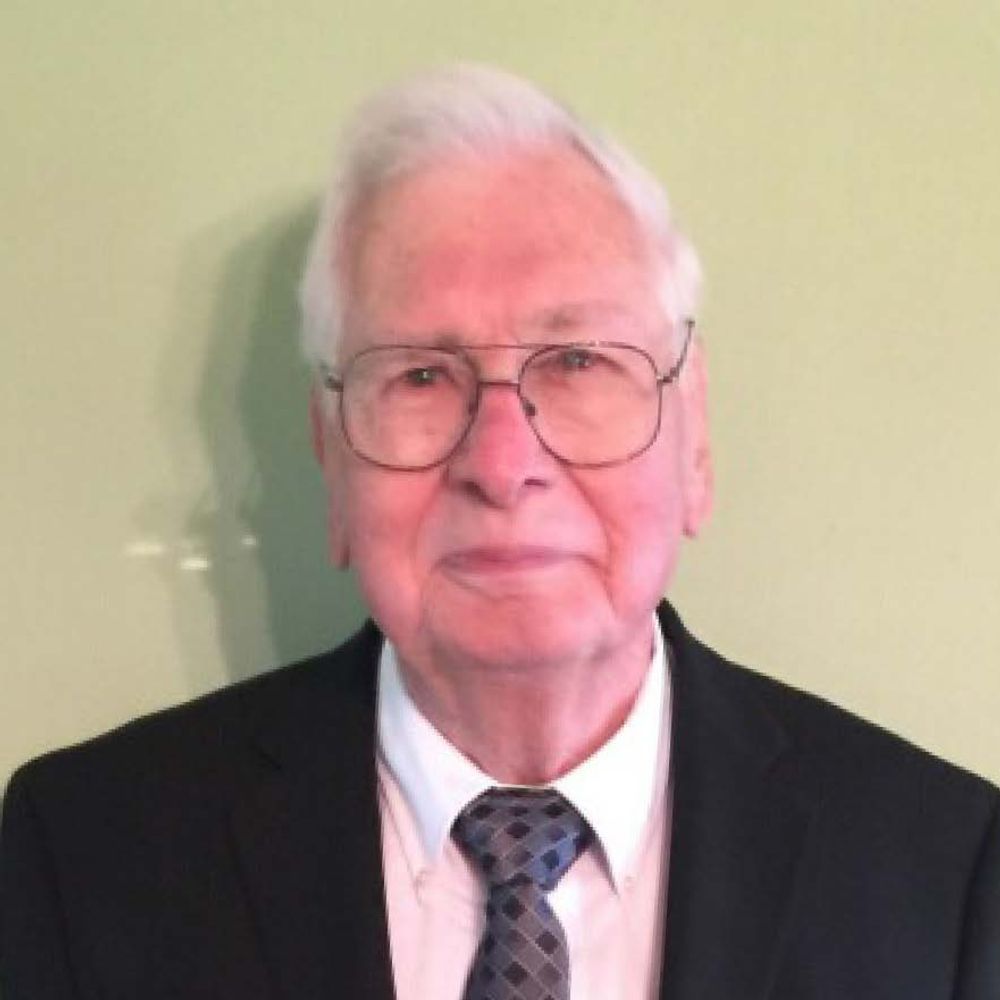 KENNETH RODNEY MILLER, 91
SEPTEMBER 15 1931 - OCTOBER 29 2022
Kenneth Rodney Miller, Sr passed away October 29 th , 2022. Rodney was born September 15,1931 to Dratie Alexander Miller and Mary Mae Bush Miller in Holly Grove, Arkansas. After graduation from Holly Grove High School, he joined the other men in his family and served our country. He enlisted in the US Navy during the Korean War. He spent most of his time as an engineer on an Aircraft Carrier in the Sea of Japan but after the war they were able to tour the world. After serving in the Navy, Rodney returned to Holly Grove, Arkansas to start his first and favorite profession of farming. In 1955, he married Gladys Fox and they raised three children together in Holly Grove and Clarendon. Rodney was raised with his family as Presbyterian in Holly Grove and later became a member of the First Baptist Church in Clarendon as his children were joining that church. He was very active in the radio club, American Legion, and Masonic Lodge. He was a 32nd degree mason and became the Worshipful Master Mason and a Shriner. He led many young men in Clarendon into the Masons. Rodney was always able to do about anything with his hands. Whether it was carpentry, mechanical, electrical, plumbing or welding, he could do it and usually without instructions. He was an avid reader and loved gardening and woodworking. Rodney leaves behind his three children, Janet Atkinson, Kenneth Miller, Kathy and her husband Mark Hopson, four grandchildren Larry and his wife Melissa Atkinson, Kayla Miller, Kody and his wife Hannah Miller and Ashley Hopson and two great grandchildren Stella and Rhett Atkinson. Also, his brothers, Frank Miller, Charles and his wife Jo Ann Miller and sisters Pat and her husband Ray Benz and Peggy Evans as well as two sisters-in-law, Flo Miller, and Carolyn Miller. Also, many nieces and nephews. Rodney was preceded in death by his parents, brothers, Dratie Miller, Jimmy and wife Brooksie Miller, Gene Miller, and D. A. Miller, Jr, sisters, Mary and husband Howard Seaborn, Ruth and husband John Mooney, Gay and husband Charles Van Vleck, brother-in-law, Junior Evans and sister-in-law, Jenny Miller. Graveside service will be at Shady Grove Cemetery in Clarendon, Arkansas on Wednesday, November 2nd at 2:00 pm. Memorials may be made to Shady Grove Cemetery, PO Box 194 Clarendon, AR 72029 or Macedonia Cemetery, 51 Kirkpatrick Lane, Holly Grove, AR 72069.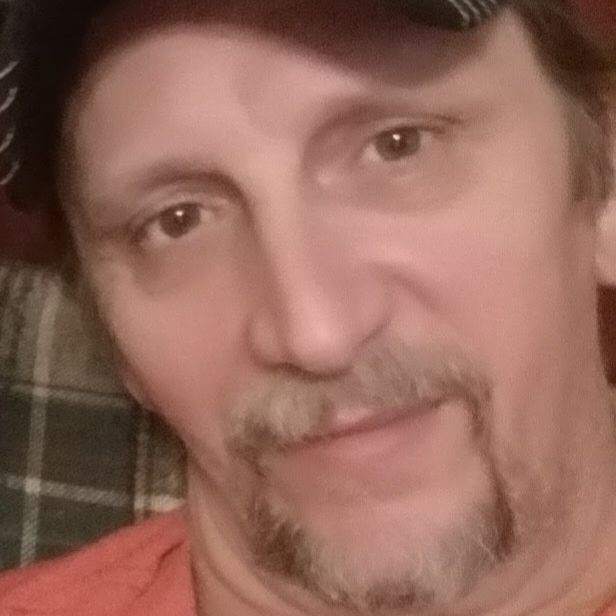 Terry Allen Gannon, 55
October 13 1967 - October 24 2022
Terry Allen Gannon, 55, passed away at his home in DeValls Bluff on October 24th, 2022.  He was born to the late Robert Gannon and Barbara Hodge Gannon in Stuttgart on October 13th, 1967.   When Terry was in Middle School he and his family moved to the Rio Grande Valley of Texas where he graduated High School. In his mid-twenties, Terry moved back to Arkansas.  It was during this time he became a self-taught bass player and songwriter for the band he formed and named Sufficient Grounds.  In 2006 he married Carla Mullins and was a perfect example of a great dad for two sons and five daughters. Terry and Carla loved to spend quality time playing World of Warcraft. Not only did Terry love his family, but his passion for helping God's creatures was evident by including the racoons when feeding his cats and building dwellings for wild animals. Terry used his impressive impersonating ability, sense of humor, and fondness of comedy to show those around him how much he loved them.   He is preceded in death by his parents, Robert, and Barbara; and one brother, Chris Gannon.  Those remaining to cherish his memory are his spouse, Carla; two sons, Colton Swinford, and Robert Lee; five daughters, Lyric Gannon, Tamara Lee, Jessica (Nathan) Powell, Miranda Easley, and Britney Swinford; three brothers, Tommy Gannon, Rick (Carolyn) Gannon, and Robbie Gannon; along with 15 grandbabies and a host of other family and friends.  Terry's visitation will be on Friday, October 28th from 6:00-8:00 pm at Brown Funeral Home in Clarendon with a graveside service at Shady Grove Cemetery on Saturday, October 29th at 2:00 pm.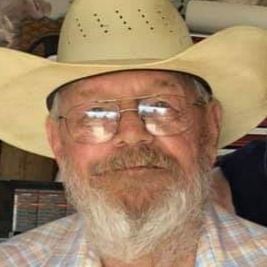 Woodrow "Bob" Boblett, 78
September 27 1944 - october 21 2022
Woodrow "Bob" Boblett, 78, passed away at his home in St. Joe on October 21st, 2022. He was born in Clarendon, Arkansas on September 27, 1944, to Woodrow and Corrine (Dodson) Boblett. In the early years he lived in Stuttgart, where he had his children; he also lived in St. Joe, Arkansas area for 31 years. He was a supervisor for Chevron working offshore in California. In his younger days he enjoyed hunting, camping, fishing, and visiting with family. In his older years he enjoyed his retirement and working on small engines. He was preceded in death by his parents, Woodrow, and Corrine (Dodson) Boblett; Sue (Gochenour) Boblett his first wife; and his siblings Ellen Boblett, William Odell Boblett, Martha Boblett, and Joe Boblett. He is survived by his second wife Deborah (Schmidt) Boblett of seventeen years; son, Woodrow Boblett Jr. II and Wife Melissa of Everton, Arkansas; daughter, Rhonda Nelson, and husband James Nelson of St. Joe, Arkansas; son, Jason and wife Lindz of Berryville, Arkansas; brother, Thomas Boblett of Pindall, Arkansas; sister, Jeanette, and husband Timothy Cummings. He had five grandchildren, B.J Boblett, John Boblett, Brandee Dooley, Sarah Horton, and Kasey Leach and 15 great grandchildren. Bob's visitation will be from 4:00pm – 6:00 pm on Wednesday, October 26th at Brown Funeral Home, Clarendon. His graveside service will be at 10:00 am on Thursday, October 27th at Shady Grove Cemetery, Clarendon.
Clifford "Buddy" Tarry Jackson, 83, went to be with Jesus surrounded by his family at his home in Biscoe, Arkansas on October 19th, 2022, after a long battle with Non-Hodgkin Lymphoma. Buddy was born on March 18th, 1939, to the late Willie Tarry Jackson and Omie Lou Farmer Jackson in the De Valls Bluff area of Halls Crossing. He is preceded in death by his wife of 62 years, Erma Dean Williams Jackson and is survived by one son, James (Renae) Jackson; two daughters, Dena (Wayne) Moore, and Sherry (Brian) Gowan all of Biscoe, Arkansas; along with four grandchildren, and eight great-grandchildren. His celebration of life will be held at Oaklawn Cemetery in De Valls Bluff on Saturday, October 22, 2022, at 11:00 am.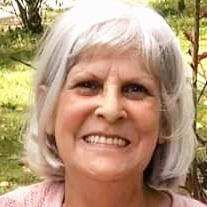 LINDA CAROLYN HICKMAN, 74
MAY 14 1948 - SEPTEMBER 23 2022
Linda Carolyn Hickman, 74, passed away at her home in Clarendon, Arkansas on September 23rd, 2022. She was born May 14th, 1948, in Clarendon, Arkansas to the late Ira N. Saffell and Mary Lois Evans Saffell. Mrs. Hickman retired from a long career in the shoe industry. She was a proud member of the First United Methodist Church in Clarendon. Linda will be remembered as an amazing Grammie to her many grandchildren. 
Linda was preceded in death by both of her parents; her husband Steve Hickman; two brothers, Ira N. Saffell Jr., and Keith Saffell; three sisters, Amy Boyd, Sue Jensen, and Cathy Ponder; and one grandson, Joey Atkins.
Linda is survived by one son, Sammy Whiteside of Springdale, AR; stepson, Mike (Denise) Hickman of Pine Bluff, AR; grandson Justin Hickman, his two daughters Jurnee, and Marlee of Stuttgart, AR; and grandson Sammy Atkins of Scott, AR; four brothers, Tommy (Tammy) Saffell of De Valls Bluff, AR, Joe (Lisa) Saffell of Hunter, AR, Perry Saffell of Clarendon, AR, and Carl (Joanna) Saffell of Clarendon, AR; three sisters, Flora (Chris) Boughten of Brinkley, AR, Debra (Bruce) Griffith of Stuttgart, AR; and Sandra Smith of Pine Bluff, AR; along with 8 grandchildren, and 6 great grandchildren.
Linda's memorial service will be at Shady Grove Cemetery, Clarendon on Saturday, September 24th at 11:00 am under the direction of Fowler Funeral Home, Brinkley.  
Johnny Ray Morrow, 81, of MOnroe