James Wayman "JW" Miller, 55, passed away on June 17th, 2022, in Little Rock, Arkansas due to a motor vehicle accident.  He was born in Forrest City, Arkansas on February 17th, 1967, to George Wayman Miller and Louise Watson Miller.  He leaves behind his mother, Louise; sister, Elizabeth (Jeff) Edmiston; nephew, Jeffrey "Jake" Wayman; and niece, Grace Elizabeth (Beau) Harbison. His is preceded in death by his father, George.  Donation may be made to Johnson Cemetery, Wheatley.  Full obituary and funeral services are currently pending.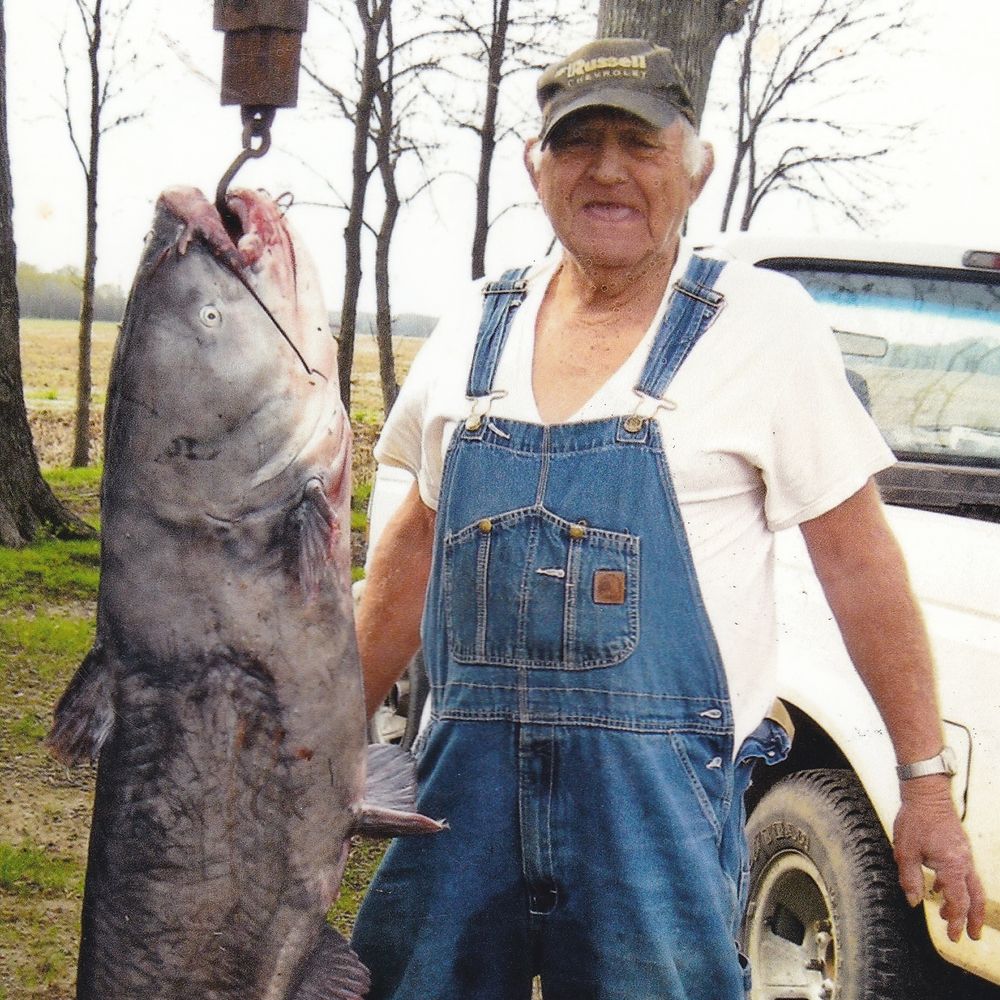 CHARLES EDWARD SINGLETON, 87
FEBRUARY 18 1935 - JUNE 13 2022
Charles Edward Singleton, 87, passed away at home on June 13th, 2022. He was born on February 18th, 1935 to the late Ella Mae Metzger and Charles Herbert Singleton. As a lifelong resident of Monroe County, Charles was a 40+ year long member of Trenton Baptist Church.  He loved to be outdoors, enjoying his time as a fisherman and a trapper.  Early in his life, Charles' family were migrant workers who traveled to various oil fields around the country, and farmed oranges in Florida and plums in California. When at home, Charles enjoyed watching and rewatching old Westerns starring John Wayne. His favorite movies were Gunsmoke and The Rifleman.  He is preceded in death by his parents, Charles, and Ella Mae; spouse, Mary Katherine Barkley Singleton; and two brothers, Sonny Singleton, and David Singleton. Those remaining to cherish his memory are three sons, Phillip (Roslie) Singleton, Danny (Pam) Singleton, and Louis (Bobbie) Singleton; one daughter, Ella Mae (Jerry) Wilson; one brother, Carl Singleton; one sister, Irene Landry; four grandchildren, Janet, Daniel, Lawanda, and Hollie; and a host of other family and friends.  Graveside service will be held at Franks Cemetery in Holly Grove on Tuesday, June 14th at 11:00 am.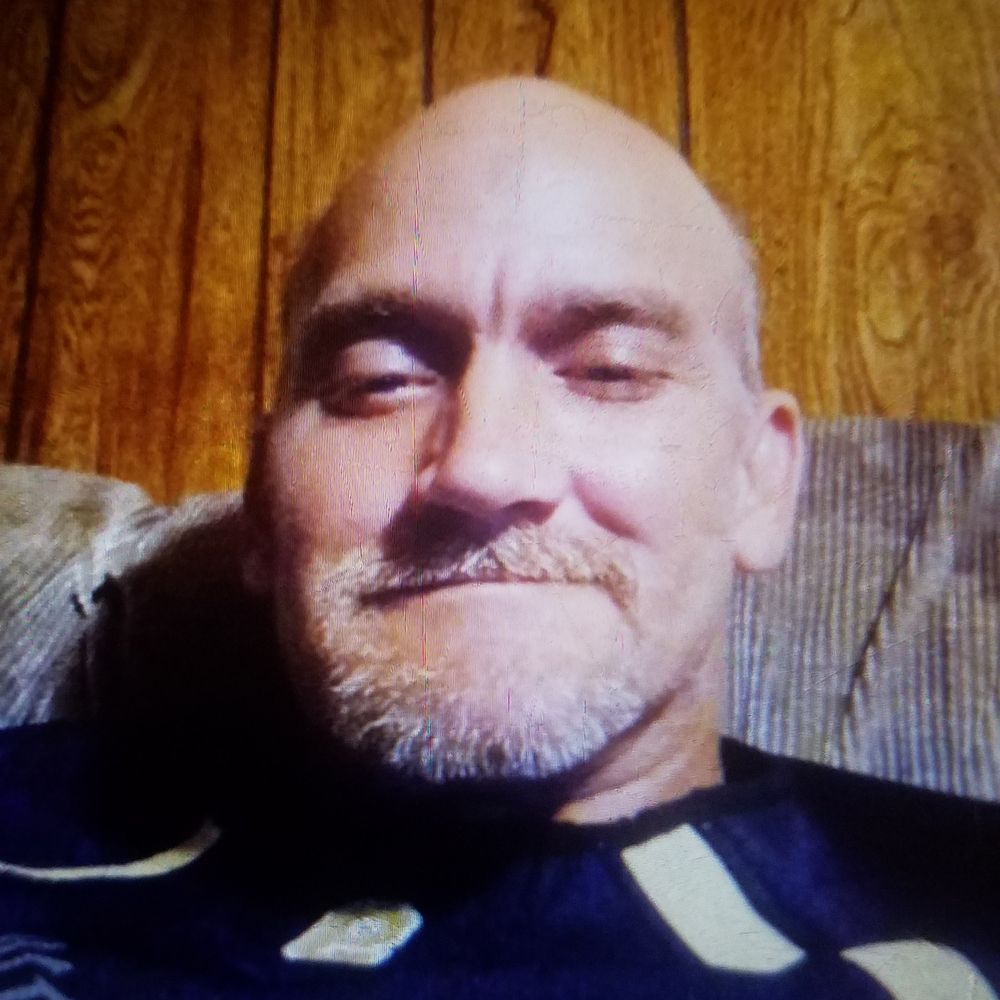 ORVILLE JEFFERSON YOUNG, JR., 50
MAY 3 1972 - JUNE 8 2022
Orville Jefferson Young Jr., 50, of Cotton Plant passed away on June 8th, 2022. Orville was born in Brinkley on May 3rd, 1972 to the late Orville Young Sr. and Molly Jane Walker Young Quinn.
Orville was a lifetime resident of Cotton Plant and was of Missionary Baptist faith. He loved to help people when they needed him. He also liked to do mechanic work and carpenter work. He enjoyed fishing and he loved dogs. He was employed in the timber business.
Those left to cherish his memory are his mother and sister Debbie (Joey) Allen, nephews Kevin (Winter) Bozarth, Larry Bozarth, great nephew, Kevin Bozarth Jr. and great niece, Summer Bozarth.
Graveside services will be held at Cotton Plant Cemetery on Sunday, June 12th at 2:00pm.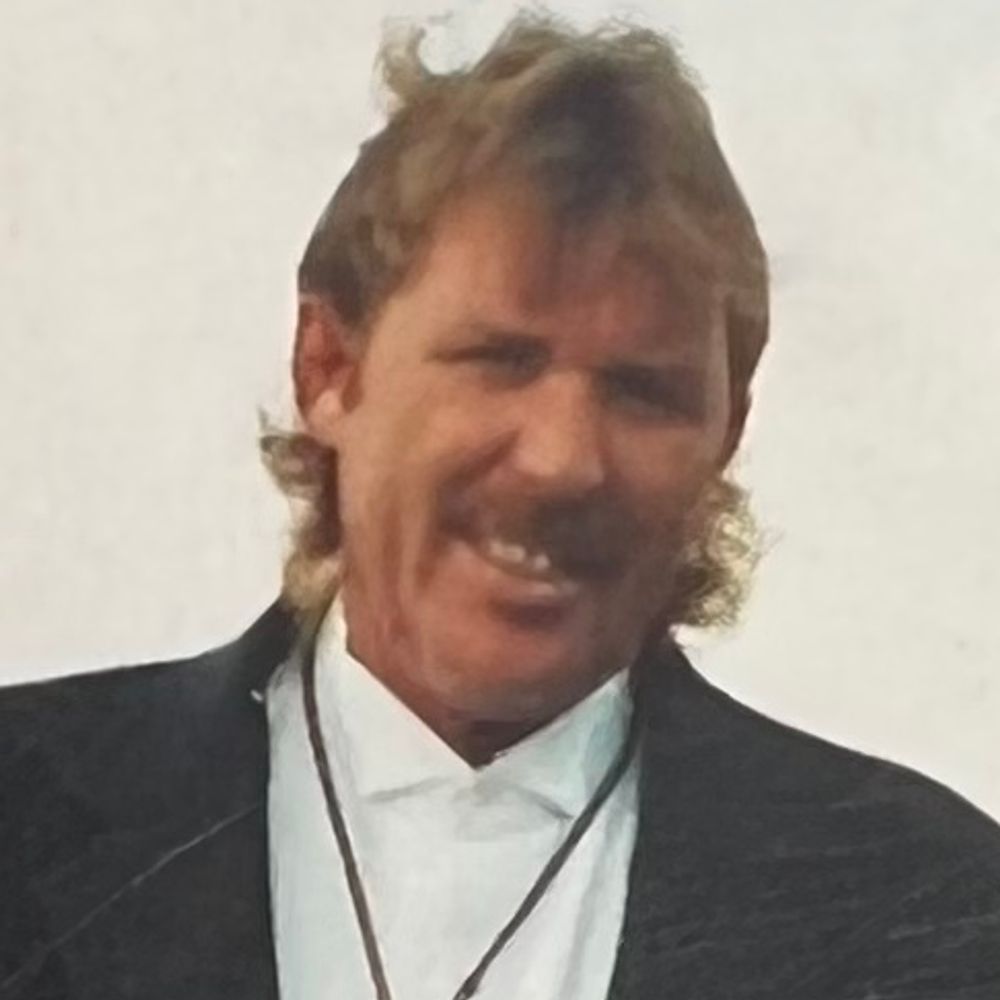 CURTIS THURMAN SPEARS, 61
JANUARY 14 1961 - JUNE 4 2022
Curtis Thurman Spears, 61, passed away at his home in Clarendon, Arkansas on June 4th, 2022. He was born on January 14th, 1961 to the late Robert Thurman Spears and Clara Virginia Parrish Spears. Curtis enjoyed fishing, hunting deer and women, and watching the Arkansas Razorbacks. His life's path took him to Wisconsin where he started his Southern Hospitality Painting Service.  When he moved back to Arkansas, he continued on with the company.  Curtis was preceded in death by his father, Robert; his daughter, Shannon Lee; and his sister, Melba Jean Spears. Those remaining to cherish his memory are his mother, Clara Virginia Parrish Spears; his brother, Jimmy Wayne Spears; two sisters, Ann Clemons, and Teresa Hickman; three grandchildren, Autumn Lynn Sullins, Katlyn Virginia Marie Sullins, and Robert Wayne Sullins.  Funeral services will be Tuesday, June 7th at 2:00 PM at Fowler Funeral Home with visitation 1 hour prior.  Burial to follow at Prospect Cemetery, Moro.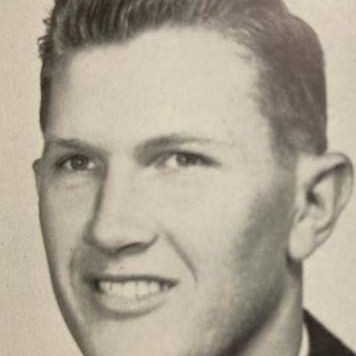 BOBBY WAYNE HARTSELL, 80
OCTOBER 28 1941 - JUNE 3 2022
Bobby Wayne Hartsell, 80, passed away on June 3rd, 2022.  He was born on October 28th, 1941, to the late James and Erma Bivens Hartsell. bobby lived life to the fullest and gave it a wild ride.  After high school he joined the United States Navy.  He was scheduled to reenlist after his initial tour in Japan, however he declined and returned home because the Navy was going to transfer him to another ship.  Over his life, Bobby was a hard-working jack-of-all-trades ranging from farming, and construction, to using his previous military experience upon riverboats.  He loved fast cars and happily left many police cruisers in his rearview mirror, especially the one he named "White Lightning" - even though it was well known that he did not have a driver's license for over two decades. However, Bobby did pay his debt to society when he was caught while driving outside the law, and during other nefarious activities. Bobby was preceded in death by his parents, James, and Erma; one daughter, Tammy Lynn; and one brother, Jimmy Hartsell.  Those remaining to cherish his memory are his sister, Sue Hartsell McIntosh; many cousins, Charles Hartsell, John Hartsell, Jerry Kesterson, Georgia Long, Barbara White, Sylvia Stephens, Larry Bivens, Tommy Bivens, Teresa Bivens, and Vicki Hartsell; a host of friends from Clarendon, including Edward Carter, Floyd "Bully" Gerlach, Johnny Simmons, Kevin Wayne Bones, Don Beard, and John Mayo; one son; two grandsons; one niece, Kim Wofford; two great-nieces, Shara Ann Mefford, and Christy Lynn Cary; special friend, Louise Clark; and his beloved dog, Lucy. Bobby's graveside service will be held at Macedonia Cemetery in Holly Grove on Wednesday, June 8th at 10:00 am with a visitation one hour prior. Memorials can be made to Macedonia Cemetery 51 Kirkpatrick Lane, Holly Grove.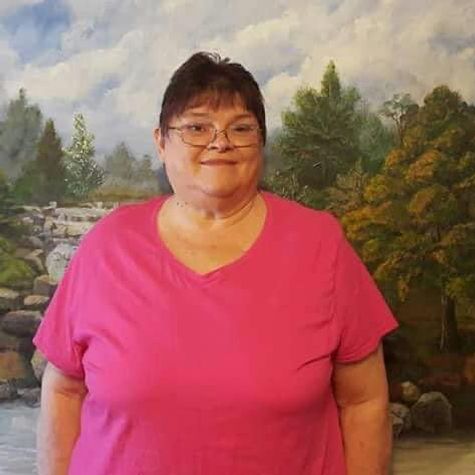 "JEANETTE" WIESLE-GUTHREY, 71
APRIL 17 1951 - MAY 26 2022
Margaret Jeannette Wiesle-Guthrey, 71, was called home on Thursday, May 26th, 2022, at Saint Vincent Hospital with her family by her side. Jeannette was born on April 17th, 1951, in Brinkley, Arkansas to the late John L. Wiesle Sr. and Minnie Irene Waggle. Jeannette, "Aunt Nette", or "Sissy" as she was affectionately called married the love of her life, Franklin "Dean" Guthrey on December 21st, 1970. They were together until December 5th, 2012, when her dear loved one passed. They were blessed with one daughter, Regina Ann Guthrey-Smith, along with two bonus sons, J.R. Smith, and Nathan McMillion. In her younger years, Jeannette was employed by Timex. Later in life, she worked at SAJ Distributors as a packer and in the shipping department. She, then, went on to work at multiple convenience stores in Pine Bluff. While working, she met her boss, which turned into her lifelong friend, Lisa Elliot and Lisa's mother, Shirley Davis. Jeannette enjoyed going out to eat with her friend, Mrs. Shirley and her granddaughter, Nena Smith at Lucky's Cafe. Melissa Pitt was often her server, whom she adored. She spent most of her days doing word searches, fill-in puzzles, and diamond painting. You could often find her watching WWE Wrestling. Jeannette was a dedicated member of New Harvest Church of God in White Hall, where she was active in the Youth Ministry as a volunteer assisting the many needs of the children in her community. She will be missed dearly by many, including both the youth and her Sunday School Class, led by Bro. Richard Saucier. Margaret Jeannette Wiesle-Guthrey is survived by a large family including her children, Regina Guthrey-Smith, J.R. Smith, Nathan (Sophia Baldwin) McMillion; granddaughter, Nena Smith; a bonus grandson, Holden Wiley; two great-grandchildren, Weston Kenneth Smith and Sadie Lynn Wiley; brothers, Danny (Brenda) Sandage, John L. (Jordan) Wiesle; sisters, Joyce (Troy) Wiesle-Guthrey, Jessica (late Jim) Hilton, Tina Parker and Debbie Sherman; sisters-in-law, Sheila Brittan, Sandra Guthrey-Clinton, Linda (Steve) Hulse, and Dee (late Tony) Guthrey, Jennifer Morrison; 24 nephews and 14 nieces; many great nieces and nephews. Hayley and Kayla Cloutier were her favorite great nieces, they spent a lot of quality time together, where they would help Aunt Nette do anything she asked. Jeannette is preceded in death by her parents John, and Minnie, along with husband, Dean; grandson, Jessie "Trey" R. Smith III; brothers, Eddie Best and David Sandage; brothers-in-law, Roy L. Guthrey, Ronnie J. Guthrey, and Tony W. Guthrey; and sister-in-Law, Brenda Riley. Everyone knew her as "Aunt Nette," no matter if they were close friends, neighborhood kids, or family members and will always be remembered by the love she showed for everyone around her. Jeannette's memorial service will be held at New Harvest Church of God on June 9th at 2:00 pm with Rev. Travis Creekmore officiating.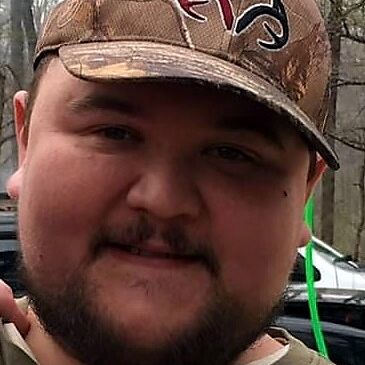 MARC AARON FLOWERS, 35
JUNE 26 1986 - MAY 21 2022
Marc Flowers, 35, went to rest on the 21st of May 2022. He was born on 26st of June 1986. He was preceded in death by his grandparents Johnny Ray and Phyllis Morrow, his Aunt Lissa, his papaw Bob and Grand momma Maxine Salley, his grand momma Ethel and his close friend and brother Shane Gracey. He leaves behind his mother Angela and step father Albert Tatum, his father Gerry Flowers, his sisters Jessica Flowers and Jenny Flowers, his wife Tiffany Flowers; step children Lawrence Davis, Adalynn and Johnny Cardwell and his grand babies Robyn Rose and Xavier Ray. He had countless friends who became like family. "You never said I'm leaving, You never said goodbye, You were gone before we knew it, And God knows why, In life I loved you dearly, In death I love you still, In my heart I hold a place that only you could fill. It broke my heart to lose you. But you didn't go alone. A part of me went with you, The day God took you home." Love Aunt Sharon. We thank you all for joining us, not in mourning him in death but in a celebration of life!  Graveside service at Oak Grove Cemetery, Moro at noon. Visitation from 10:00 - 11:00 am on Tuesday, May 24th at Fowler Funeral Home, Brinkley.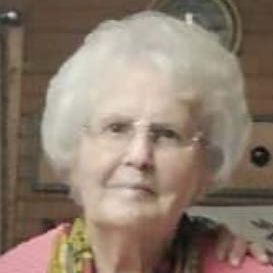 MINNIE "JEAN" SIMPSON, 91
OCTOBER 10 1930 - MAY 9 2022
Minnie "Jean" Simpson went home to be with her Lord on May 9, 2022. Jean was born on October 10th, 1930 to the late Ann Martin Burrow and George Dewey Burrow in Clarendon, Arkansas. Jean grew up in the Alendale area as one of 11 children, and the youngest of the six girls. On July 30th, 1950 she married Donald Bateman Simpson.They were married for sixty-nine years until his passing on December 25th, 2019.  They are once again together for eternity.  To this marriage two sons were born, Larry Don and Travis. Jean was a farmer's wife, raising her two boys, she loved to work in her flower beds, go fishing , and her weekly trips to the beauty shop to visit with the girls. She loved spending time with her many grandchildren. Jean also worked at a local family owned grocery store, along with being the manager of two local motels in Brinkley before retiring. Jean was preceded in death by her parents, sisters Zelma, Juanita, Joann, Georgetta and Ruth; brothers  Elmer,  Frank, Robert (Bob), Leonard.  Those left to cherish her memory are her sons Larry Don Simpson of Beebe, Travis (Kim) Simpson of Pine Bluff; brother Donald Burrow, grandsons Britt Simpson of Beebe, Bryan (Denna) Simpson of Palestine, Zach Simpson of Grady, and Donald (Jordan) Simpson of Helena; eight great grandchildren, eight great-great grandchildren and a host of family and friends.
Visitation will be Saturday May 14th, 2022 at Broadmoor Baptist Church at 10.00 to 12.00. with services at 1.00 PM under the direction of Fowler Funeral Home.  Burial will follow at Choctaw Cemetery.
Johnny Ray Morrow, 81, of MOnroe