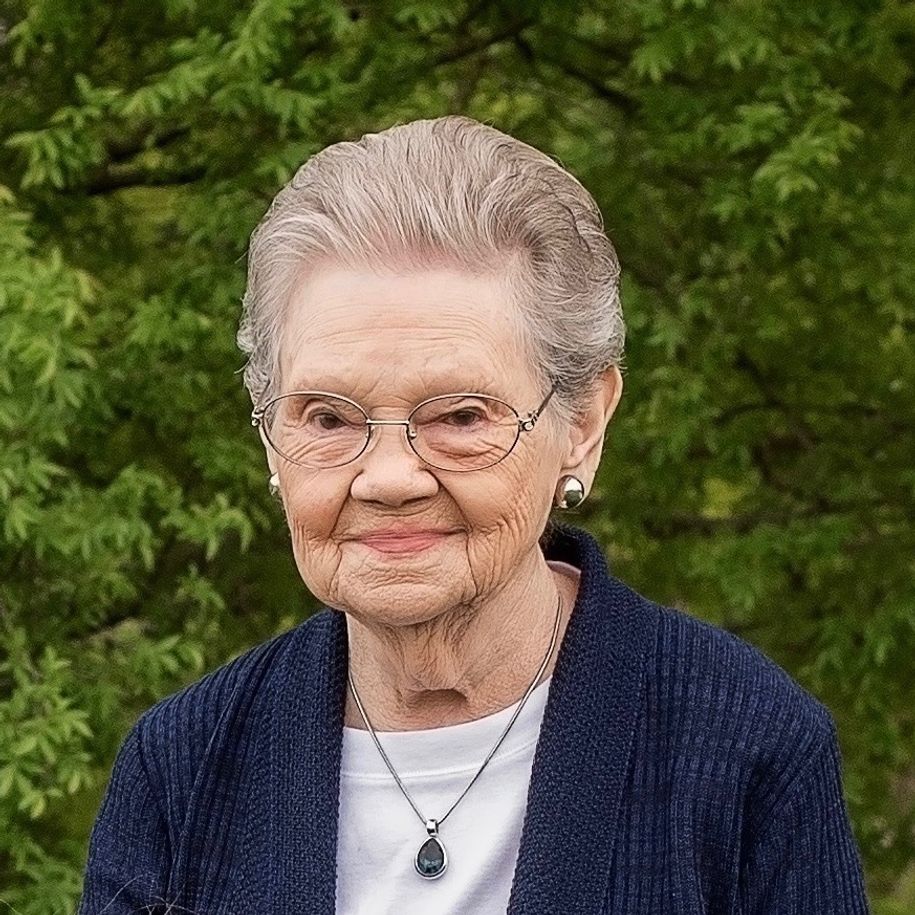 BETTY JO MILEY, 94
MAY 1 1929 - NOVEMBER 21 2023
Betty Jo Miley, 94, formerly of Brinkley, passed away on November 21st, 2023, at her home in Derby, Kansas. She was born May 1st, 1929, in Bloomburg, Texas to the late James Oliver Little and Delma O'lela Carroll Little. She grew up in Cotton Plant, Arkansas where she graduated High school in 1947. Betty Jo met her late husband Elmer J Miley Jr when she was 16 years old at the Cotton Plant movie theater. They were married 2 years later on August 3, 1947. They were married for 55 years, until his death on March 1st, 2003. Betty Jo was a dedicated homemaker for her family. Betty had an active and long life. She loved traveling, playing cards and spending time with her family and friends. She also really enjoyed being a member of the Hypsion Club in Cotton Plant where she looked forward to the monthly activities. Along with her husband and parents, Betty Jo was also preceded in death by one son, Larry Steven Miley. Those remaining to cherish her memory are one son, Philip W. (Sandra K.) Miley of Farmington, Arkansas; one daughter, Amy (David) Courtney of Derby, Kansas; 4 grandchildren, Jasen (Heather) Miley of Fayetteville, Arkansas; Jeff Miley of Asheville, North Carolina; Laura Beth (Beth) Barnes of Las Vegas, Nevada; Tiffany (Keith) Maat of Derby, Kansas and 2 great grandchildren who Betty adored, Morgan and Wade Maat of Derby, Kansas. Betty Jo's graveside service will be at 11:00 am on Tuesday, November 28th.at Oaklawn Cemetery, Brinkley where she will be laid to rest next to her late husband, Elmer.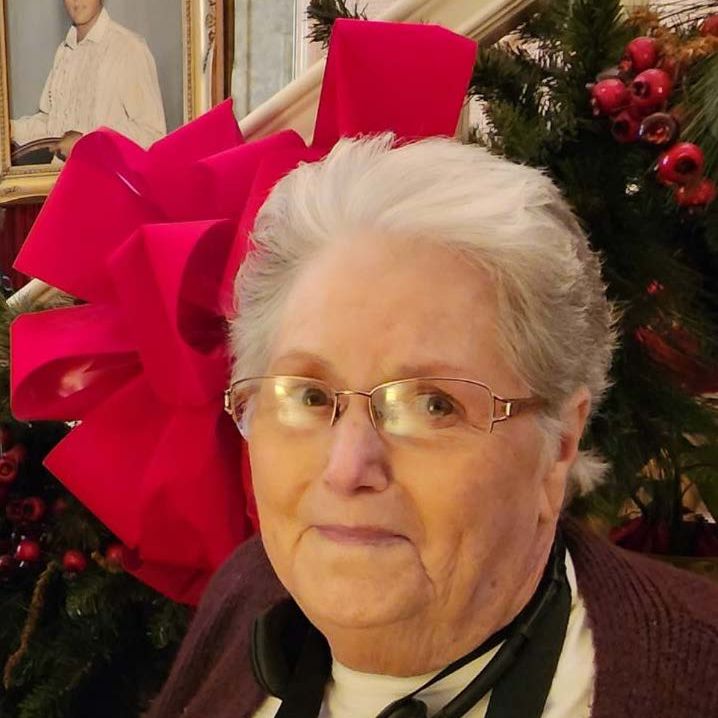 ALCID KATHLEEN ALLEN, 80
APRIL 30 1943 - NOVEMBER 13 2023
Alcid Kathleen Allen, 80, passed away at home on November 13th, 2023. She was born in McClelland, Arkansas on April 30th, 1943, to the late Alcid and Kathleen Prince. Alcid enjoyed sewing and quilting while listening to her favorite musicians, Elvis Presley and George Strait. Alcid above all, loved all her grandkids and cherished the time she could spend with them. Alcid had many friends and running buddies with Hadley Allen, MaKayla Clark, and Autumn Alderson. For many years, Alcid was employed as a secretary at the Southern Compress Warehouse in Brinkley. She is survived by her son Mark (Billie), Joey, (Debbie); siblings are Billy Ray Prince of Brinkley, Kay (Wayne) Townsend of Jonesboro, Sandy King of Cotton Plant, Jimmy Prince of Cotton Plant, Connie Calliouet of Clarendon, Jackie Sanford of McCrory; grandchildren, Samantha Allen, Cassie Rouse, Hunter Clayton Allen Christopher, Corey Allen, Little Larry, Jake Bozarth; along with several great grandchildren; and her beloved Dixon Boys: Dennis, David, Ricky, Stacy, and Tommy. She is preceded in death by her parents, and one brother Murray "Buck" Prince. Her memorial service will be held at 1:00 pm on Sunday, November 19th at Cotton Plant Baptist Church.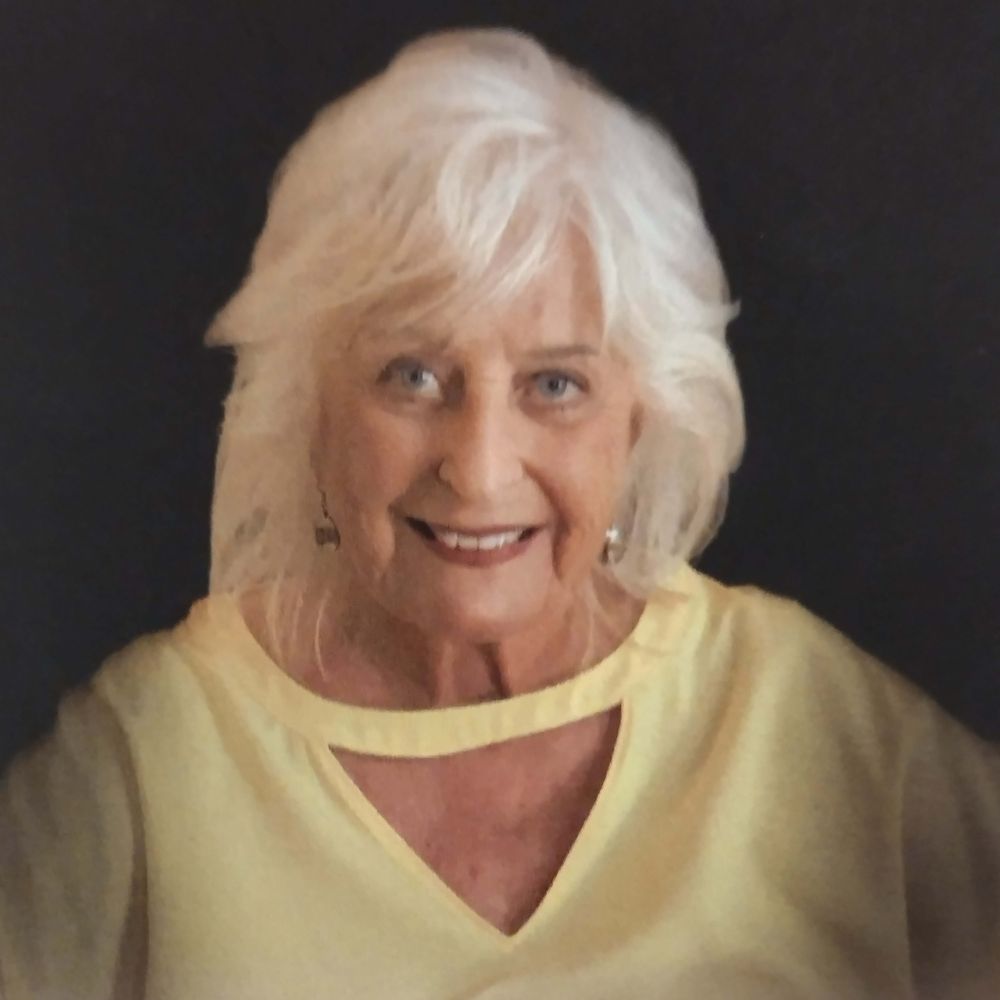 EUNICE "MISS E." ALLEN OVERCASH
pASSED AWAY ON OCTOBER 10TH 2023
Eunice Williams (Miss E.) Allen Overcash of Brinkley, AR, and Knoxville, TN, went to be with her Heavenly Father on October 10th, 2023. Mrs. Overcash was the first born of ten children in a large farm family to Norman and Alma Williams. She is survived by her loving husband Steve, her son Blake Allen and wife Robin; daughter Kimberly Madgett and husband Jeff; honorary daughter Penny Simon; four grandchildren: Phillip Allen, Austin Allen, Sean Kelley, Katlin Herlong and husband Ryan, and one great-grandchild, Palmer Herlong; three sisters: Joyce Burress, Diane Sharp (Philip), Cyndi Doepel (Mike); three brothers: Ray Williams (Jan), Larry Williams (Leigh), Joe Williams (Samantha); four stepchildren: Nick Overcash (Rachel), Jeremy Overcash (Danielle), Tommy Overcash, Amanda VanBuren (Russell); step-grandchildren: Connor, Lucas, Carter, Leah, Jack, Drake and Will. Her greatest joy was being with family and friends. She studied design at the Dallas Art Institute in Dallas, TX, before getting an education degree at the University of Tennessee, Knoxville. Eunice owned a cottage industry for 25 plus years where she designed and made bridal gowns and later, dance apparel for girls in several surrounding states. She had a passion for her work and the beautiful girls her life crossed paths with. She is preceded in death by her parents, Norman and Alma Williams, sisters: Frances Oxner and DeVonna Reeves, and brother N.C. Williams. She is survived by many nieces and nephews. There will be a funeral service held at the First United Methodist Church, Brinkley on Thursday, October 19th, at 11:00 a.m. Interment will follow at Oaklawn Cemetery. In lieu of flowers, the family requests that memorial contributions be made to East Tennessee Children's Hospital or to St. Jude's Children's Research Hospital.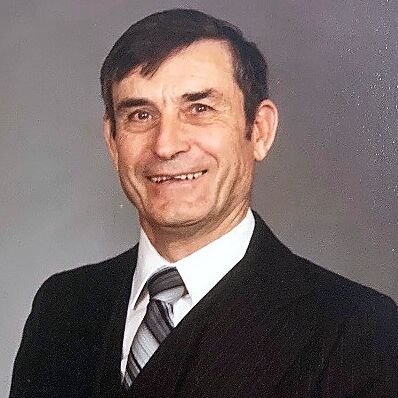 ROBERT "BEB" EMMETT BOYLE, 98
JANUARY 11 1925 - SEPTEMEBER 29 2023
Robert "Beb" Emmett Boyle, 98, passed away on September 29th, 2023, in Brinkley, Arkansas. He was born on January 11th, 1925, in Clarendon, Arkansas to the late Johnny Patrick Boyle and Vesta Grisham Boyle. Beb went to elementary school at Holly Grove Elementary and then attended Brinkley High School as part of the Class of 1943. After graduating he proudly served as a Sergeant in the United States Army Infantry Division during the Korean War. As an 81mm Mortar Squad Leader, Beb was issued a Bronze Star Medal for his "meritorious service in connection with military operations against an armed enemy, in Korea, from 29 December 1951 to 6 July 1952". Beb led an active and long life after returning home from the war. He worked on his family's farm and was a dedicated employee of the United States Postal Services for 36 years until his retirement in the early 1990s. He was an active member and leader of Our Savior Lutheran Church in Rich, Arkansas and was one of its founding members in 1951. He served as an Elder, Treasurer, and Sunday School Teacher and was also the President of the Lutheran Laymen League and the Lutheran Church Extension Fund. Most importantly, it is where he met the love of his life, Elsie Terry. They were married on October 31st, 1954, and would go on to celebrate two days short of 65 years of marriage before her passing on October 29th, 2019. When not at church or work, Beb coached his son, Bobby, in the Monroe Little League Baseball Team; he was the President of the Board and Captain of the East Monroe Fire Department along with being a member of the American Legion and the VFW. Beb's leadership was on display as the Vice-President, then the President, of the local dancing troupe, the Brinkley Squares. Beb lived an active and busy life - he was always there to lend a helping hand to his neighbors, family, and community. He spent much of his time outside being an avid gardener, working on the farm, and being the local, self-taught handyman. Beb loved spending as much time as he could with his grandchildren; he was their best friend playing numerous made-up games and attending all their events inside and outside of school. Beb is preceded in death by his parents, Johnny and Vesta; spouse, Elsie; siblings, Frederick Keith Boyle, Joseph Houston Boyle, Georgia Mavity, Marvin (Delores) Boyle, Kenneth (Jerliene) Boyle, Virginia (Bruce) Bennett, and son-in-law, Dwight Thompson. Beb is survived by one son, Bobby (Linda) Boyle; one daughter, Janice (Herman) Reeves; five grandchildren, Jeremy (Natalie), Colby, and Shane Thompson, Bethany (Josh) Proffit, and Lauree Bartholomew; along with two great-grandchildren, Kenzie (Ryan) McGaughey, Noralynn Proffit, one great-great grandchild on-the-way, Lennon McGaughey; one sister, Irma Jean Paul, and a host of loving nieces and nephews. The family would like to extend a heartfelt thank you to the Springs of Brinkley (formerly Cla-Cliff Nursing Home), all their loving staff, and Gentiva Hospice for their excellent care and love given to Beb. A visitation will be on Monday, October 2nd at Fowler Funeral Home from 6:00-8:00 pm. Beb's funeral service will be held at 10:00 am on Tuesday, October 3rd at Our Savior Lutheran Church in Rich, Arkansas, with interment to follow at Oaklawn Cemetery, Brinkley. Active Pallbearers will be Rev. Willie Grills, Curtis Nash, Lonnie Medford, Brian Bennett, Mike Geisler, and Herman Reeves. Honorary Pallbearers are Billy Clay, Jim Bailey, Darrell Dixon, Marvin Wilson, David Thompson, Richard Hardwick, Jeremy Thompson, Colby Thompson, and Josh Proffit. Memorials may be sent to Our Savior Lutheran Church or Upper Cemetery.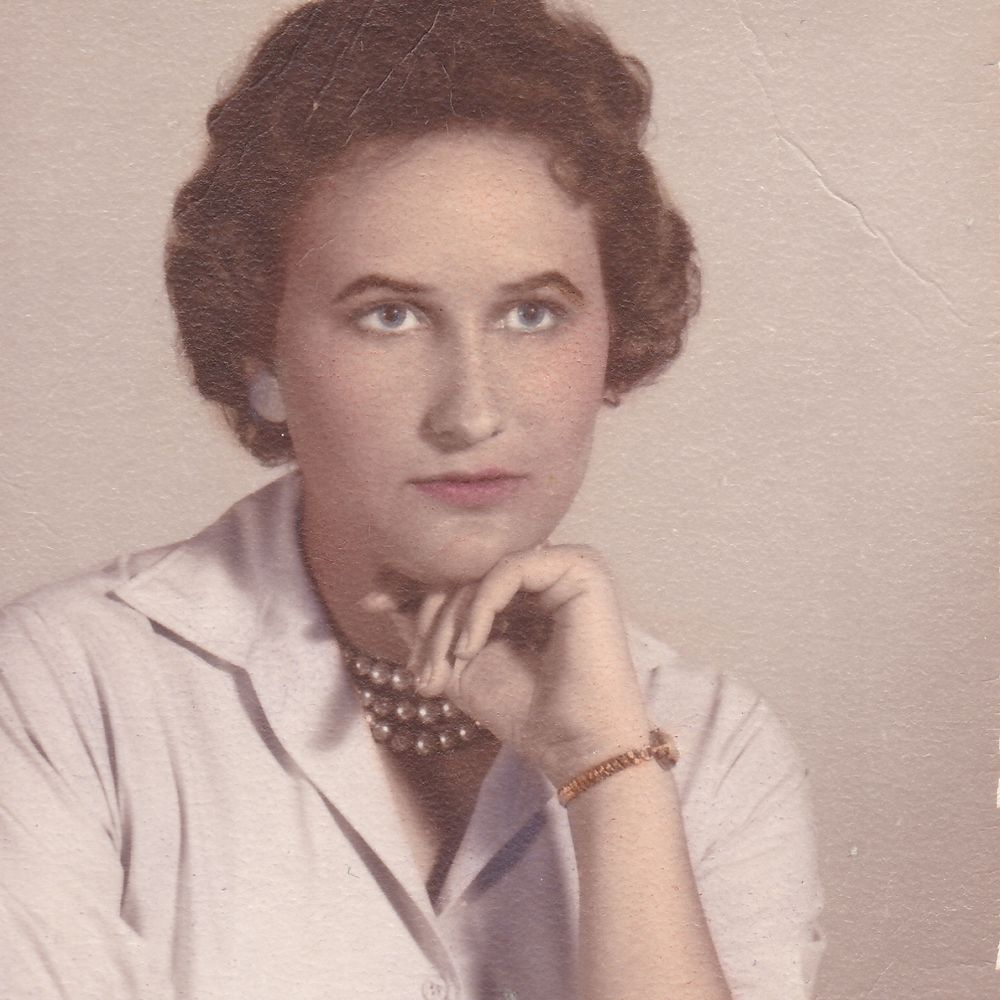 FRANCES PEARL DERRICK, 81
FEBRUARY 17 1942 - SEPTEMBER 10 2023
On September 10th, 2023, the world lost a wonderful lady, wife, sister, and grandmother. Frances Pearl Derrick, 81, crossed over into her eternal home after a long health battle. She was born on February 17th, 1942, in Searcy, Arkansas to the late Richard Verdane Warren and Dicie Whiteside Warren. Frances married the love of her life, Larry Derrick Sr., of Brinkley, Arkansas on August 4th, 1961. They remained in Brinkley until 2020, when they moved to Wynne, Arkansas to be closer to their family. Frances worked at several businesses and factories in Brinkley. In her later years, she enjoyed working at Mid-Delta in Brinkley cooking delicious meals for the grateful senior citizens of the community. In her spare time, Frances enjoyed cooking and baking for her family, fishing with Larry, visiting with family and friends, and spending time with her grandchildren. Frances is survived by a large family, including her husband of 62 years, Larry Derrick Sr.; two children, Larry "Boots" (late Debra) Derrick, Jr., and Marnie (Mike) Ragsdale; three sisters, Patricia (Clarence) James, of Tulsa, Oklahoma, Rita (late J.L.) West, and Norma (Nick) Clayton, both of Jonesboro; eight grandchildren, Brittany (Burt) Sugg of Jonesboro, Kristen Derrick, of Forrest City, Derrick (Robin) Ragsdale, of Jonesboro, Tiffany Derrick, of Atlanta, Georgia, Nikki New, of Forrest City, Nathan (Sawyer) Derrick, of Colt, Alexandria Ragsdale, of Jonesboro and Luke (Kelsey) Ragsdale, of Fair Oaks; along with thirteen great-grandchildren, Hannah Derrick, William Drake, Derrick Drake, Trey New, Cayden New, Bentley Pipkin, Paisley Pipkin, James Ragsdale, Mallory Ragsdale, Madison Ragsdale, Jackson Ragsdale, Penelope Sugg, along with Leif Francis Ragsdale - who is expected soon, and a host of family and friends. She is preceded in death by one brother, Richard Warren; one sister, Mary (Jackie) Gibson; and one great-grandchild, Colton Pipkin. Graveside services will be held at 11:00 am on Wednesday, September 13th at Oaklawn Cemetery, Brinkley.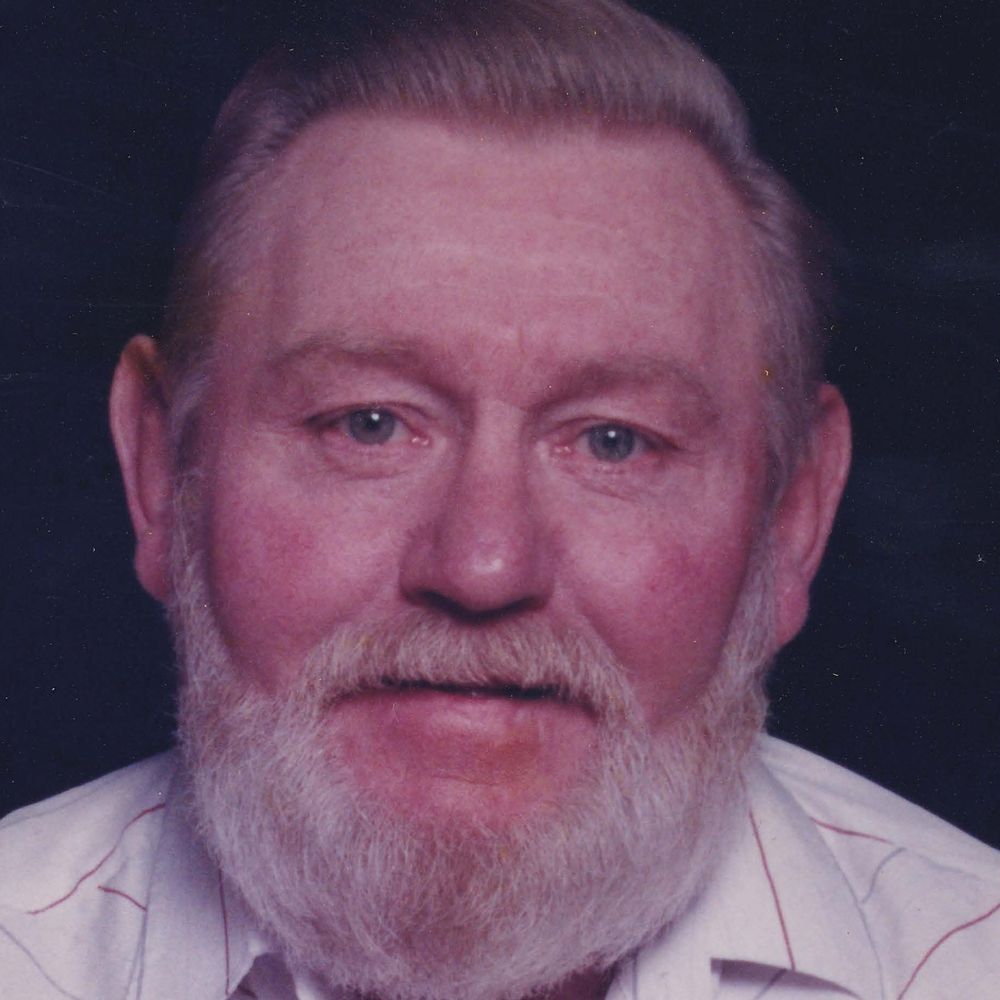 ROY WAYNE "BUDDY" NORRIS, 70
MAY 22 1953 - JULY 2 2023
Roy "Buddy" Norris, 70, passed away on July 2nd, 2023. He was born on May 22nd, 1953, to the late Benjamin Norris and Fay Norwood Norris. He lost both his parents at a young age and at the age of 13, he got his first job to support his family. As a small business owner, Buddy ran a mechanic shop and a trucking company. Buddy was a jack of all trades. He enjoyed woodworking and built everything from bookshelves, kitchen islands, to entire rooms. He loved hunting, from small-game to deer. If it was in season, he would shoot it. Along with hunting, Buddy spent time fishing at Maddux Bay, the White River, and East Lake. During the summer the family would camp at Merrisach. While Buddy's family and friends described him as hardheaded and ornery, he was a man with a big heart. His family was his truest love, and his biggest smiles were for his nieces, nephews, and grandkids. Roy is preceded in death by his parents, Benjamin and Fay; five brothers, Benji, Lonnie, Kenneth, Michael and Lynn; four sisters, Leah, Linda, Judy and Kathy; and one son, Butch. Those remaining to cherish his memory are five children, Rusty, Kelly, Tommy, William (Nichole), and James (Megan); one brother, Tommy (Leann); two sisters, Kay (late Jimmy), and Peggy (late Robert); nine grandchildren, Alexie, Bria, Caden, Kaylee, Liberty, Riley, Remington, Haven, and River; along with a host of other family and friends. A funeral service for Buddy will be held at the 1st Baptist Church in Clarendon on Thursday, July 6th at 3:00 pm. The family will accept visitors from 1:00 pm – 3:00 pm. In lieu of flowers, please make a memorial donation to the American Cancer Society.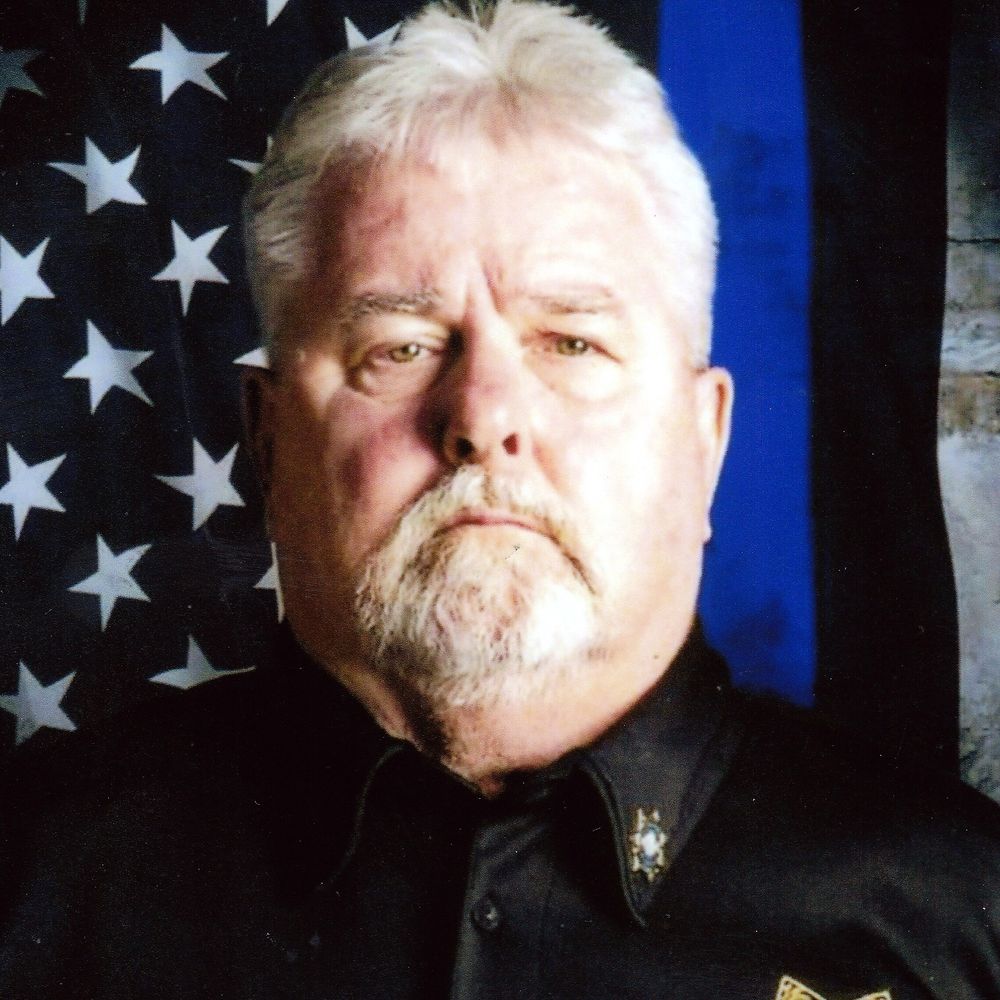 WILLIAM "BILL" FERRAND NETHERY III
AUGUST 3RD 1948 - JUNE 26TH 2023
William "Bill" Ferrand Nethery III, 74, passed away peacefully on June 26th, 2023, at his home in Clarendon, Arkansas with his wife, Debbie Nethery, and his two fur-babies, Jodie Marie Nethery and Tigger Wayne Nethery by his side. He was born in El Dorado, Arkansas on August 3rd, 1948, to the late William F. Nethery Jr., and Jane Tarver Nethery. Bill graduated from El Dorado High School in 1967. He then went to Oil Belt Vocational Technical School where he studied drafting and went to work at Edwards Planning Service in Texarkana. He later moved to DeValls Bluff and went to work at the Pine Bluff Arsenal as a Safety Control Manager from where he retired. Bill moved on to work for Prairie County Sheriff's Department. Law enforcement was his life, and during an inmate drop-off at the Sheriff's Department in 2017, he met a very special jailer, Debbie Joyce Smith. To work closer at home, they moved to the Monroe County Sheriff's Department and worked under Sheriff Michael Neal and the former Chief Deputy Bubba Smith. It was on his birthday in 2019 when they were married at the Thorncrown Chapel in Eureka Springs. To relax from stressful careers, Bill and Debbie would bass fish at Peckerwood Lake. They also like to get away for day trips to the Caddo Gap camping area where he also spent time in the summer as a child. Traveling to small towns in Arkansas was also a favorite pastime. Preceded in death are his parents Billy, also known as "Lightning", and Jane; daughter, Allison Nethery Spellmeyer; niece, Kelly Elizabeth Thomas; and brother-in-law, Jerry Thomas. Those remaining to cherish his memory are spouse, Debbie; step-son, Curtis Wayne Dunlap; two step-grandchildren, Conner Wayne Dunlap, and Taylor Jordan Dunlap; sister, Elizabeth Ann "Libby" Thomas; along with numerous friends, and colleagues. Bill's memorial service will be held at Brown Funeral Home, Clarendon on Sunday July 2nd at 2:00pm with visitation one hour prior.
Johnny Ray Morrow, 81, of MOnroe